Estimated read time: 2-3 minutes
This archived news story is available only for your personal, non-commercial use. Information in the story may be outdated or superseded by additional information. Reading or replaying the story in its archived form does not constitute a republication of the story.
John Hollenhorst ReportingWendy Tams Hickman, American Fork: "We don't want them. For every study that suggests they're safe, there's another that suggests there might be harm."
A new cell phone tower and proposals for more have ignited a small rebellion in American Fork. Parents are circulating petitions to keep the towers away from schools and parks. The cell phone industry says the towers are safe and the worries are unfounded. But in numerous cities around the country, including American Fork, they've become an issue.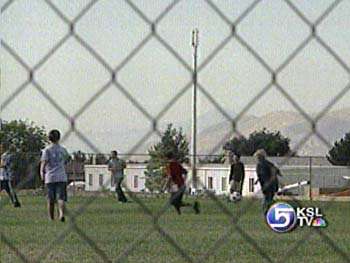 Cell-phone towers have become a seemingly vital fact of life. They're sprouting all over the place. Mainstream scientists say there's little or no evidence they do any harm, but grass-roots rebellions are also becoming a fact of life around the country.
These American Fork moms didn't know something was up until they saw the tower under construction. It's directly on the grounds of American Fork Junior High. They're upset parents weren't consulted.
Heidi Rodeback, American Fork: "This decision should be made by the people who bear the risk. In this case that's the parent and the families of the children."
The industry says the towers are safe, but parents have collected dozens of petition signatures against new towers at two schools and a city park. Cell phone companies reportedly pay rent of about $12,000 a year per tower.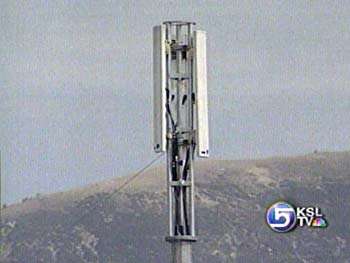 Wendy Tams Hickman: "My concern here is that we really just don't know. There's no good, long-term studies. And the money is enticing, 12 to 13-thousand dollars a year. But is it worth the risk if we really don't know?"
Most experts believe health effects are very unlikely because the towers emit extremely low levels of energy. But many respected health organizations have called for further study.
The World Health Organization says exposures to tower transmissions have "no apparent health significance." Current scientific evidence indicates that exposure is "unlikely to induce or promote cancers." However, "there are gaps in knowledge" W.H.O. says, calling for "further research to better assess health risks."
Wendy Tams Hickman: "There are no studies about that in regards to children. And scientists are urging caution at this point and particularly regards to children."
Congress was apparently convinced the towers are safe, forbidding cities from making site decisions based on theoretical health risks.
Art Despain, City Planner, American Fork: "The telecommunications industry was quite emphatic about doing away with that argument as a basis for denial by local governments."
Heidi Rodeback: "I think the decisions should be taken to the parents and they should be able to say, 'We want to take the risk' or 'We don't want to take the risk.'"
So far the cell-phone industry and the Alpine school district have not provided on-camera interviews to explain their positions. Some parents tonight plan to present their concerns to the American Fork City Council.
×
Most recent Utah stories