Estimated read time: 1-2 minutes
This archived news story is available only for your personal, non-commercial use. Information in the story may be outdated or superseded by additional information. Reading or replaying the story in its archived form does not constitute a republication of the story.
Tonya Papanikolas Reporting"We're extremely happy after 10 years to hold four individuals accountable for a murder."
A decade after an unsolved Halloween homicide, the district attorney's office is charging four individuals. One of the suspects has been arrested, one is surrendering, and two have not been apprehended yet.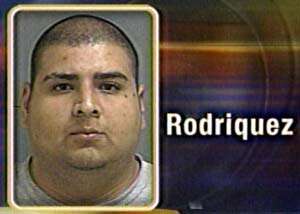 At the time the murder happened police didn't have enough evidence to identify suspects, even though one of the victims who'd been shot survived. But a detective's hard work paid off.
On Halloween night 1995, three men forced their way into one of the Timber Creek apartments. Officers say the men intended to rob drugs or money from the residence. 17-year-old Arian Huerta and a friend were visiting the apartment; when they put up a fight, they were both shot. Huerta died, 21-year-old Evarardo Camorlinga survived.
Because cocaine and marijuana were found at the apartment, officers say it was hard to get people to talk about the incident, and the case went cold. But last year an investigator with Salt Lake County's violent crimes unit began re-contacting witnesses.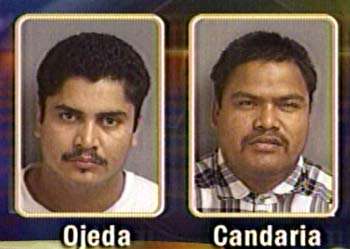 Sgt. Kris Ownby, SL County Violent Crimes Unit: "Some people initially are fearful of everything, and then as time goes on, they're more apt to talk to an investigator months past as opposed to right then."
The detective also found new witnesses who were able to identify four suspects, including Williams Rodriguez, Jesus Candaria and Rodrigo Ojeda-Gerdacio. Officers found Rodriguez working in Missouri; he's being extradited to Utah. Police are still looking for Candaria and Gerdacio. The last time they were seen was in the Salt Lake area.
Officers say the fourth man has agreed to a voluntary surrender, but they don't want to release his name until he actually turns himself in.
×
Most recent Utah stories