Estimated read time: 2-3 minutes
This archived news story is available only for your personal, non-commercial use. Information in the story may be outdated or superseded by additional information. Reading or replaying the story in its archived form does not constitute a republication of the story.
SALT LAKE CITY -- Utah has among the lowest screening rates for breast cancer in the county. Several First Ladies from around the state hope to change that by working together to encourage women to get screened.
---
Breast cancer is the leading cause of female cancer death in Utah. An estimated 240 Utah women will die from the disease this year and an estimated 1,000 new invasive cases will be diagnosed. -American Cancer Society
---
It's called the True Beauty campaign, but the beauty highlighted is inner beauty -- encouraging women to get checked for breast cancer.
Several First Ladies will be hosting events in their cities to kick off the campaign, and the first is with Karyn Winder, the First Lady of West Valley City.
"My great grandma passed away in her early 40s from breast cancer," Karyn said.
That's why she was more than happy to be a part of the Utah Department of Health's True Beauty campaign. Its purpose: "To try and get women in our communities and cities to learn about how they can be screened, and that mammographies save lives," Karyn said.
Dr. Brett Parkinson runs the Breast Care Services clinic at Intermountain Medical Center and shared some startling statistics.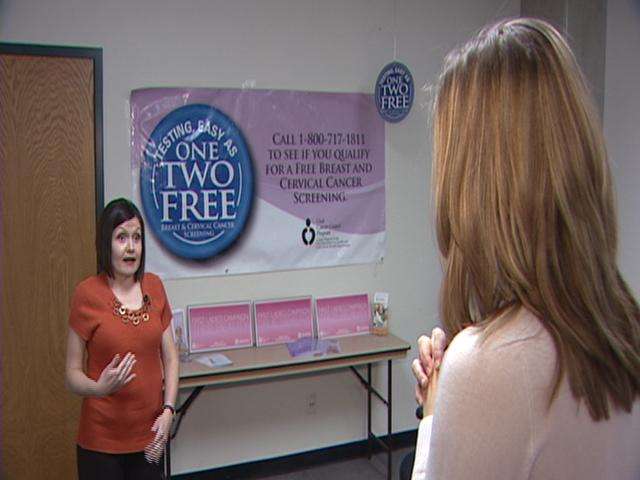 "One in eight women in Utah will eventually develop breast cancer," he said. "What is unsettling in Utah is, we have the lowest screening rate in the nation."
Though it isn't yet clear why, Parkinson has some ideas.
"Women in midlife -- 40s through 60s, with families and careers -- will neglect their own health," he said.
Parkinson says mammograms are the only diagnostic test that has been shown to decrease the death rate of breast cancer patients. That's why he is thrilled with the new True Beauty campaign.
---
It is recommended that beginning at age 21, women get regularly screened for cervical cancer and starting at age 40, begin getting a yearly mammogram. -Utah Dept. of Health
---
"Sometimes we spend so much time on our outer beauty, hair and makeup and clothes, that we forget to take time and do the screenings," Karyn said.
Karyn's great-grandmother is not the only loved one who has been diagnosed with breast cancer.
"I have a grandmother on the other side of my family who did win her battle, so I have a personal interest with family history," she said.
Though not 40 years old yet -- the recommend age to start getting annual mammograms -- Karyn is checked regularly for the disease and hopes her story will encourage others in her city to do the same.
The first event linked to the campaign is Wednesday night in West Valley, and it's free. For more information on this and other True Beauty events, CLICK HERE.
E-mail: abutterfield@ksl.com
×
Related links
Related stories
Most recent Utah stories