Estimated read time: 3-4 minutes
This archived news story is available only for your personal, non-commercial use. Information in the story may be outdated or superseded by additional information. Reading or replaying the story in its archived form does not constitute a republication of the story.
Jed Boal and John Daley Reporting A warning from Utah doctors tonight: It's time to take bold action to improve our air quality or suffer the health consequences.
For years we've seen pollution levels spike on the Wasatch Front during winter inversions and ozone days in the summer. A group of Utah doctors now calls our pollution a public health crisis that could become a catastrophe. The doctors plan to push for public policy changes.
The doctors say the data is in, and more and more it shows the link between Utah's bad air pollution and a whole slew of serious health problems, especially for our kids. Doctors say the smog, especially on the muckiest days, is proving dangerous, even deadly for some.
Air pollution comes from a variety of sources, including industry and coal-fired power plants, and emissions from our cars. The doctors say emissions from our vehicles' tailpipes account for 65 percent of the pollution, and the Department of Transportation predicts traffic will double in the next two decades.
Doctors warn if we don't do something, we're on the brink of a major health crisis.
Smog is much more than an eyesore. Dr. Scott Hurst is an anesthesiologist at LDS Hospital. Three of his five kids, who all grew up here, suffer from asthma. It afflicted him in his 20s. "It's been a problem ever since. It's particularly bad in the winter. It's particularly bad on days there's heavy pollution," said Dr. Hurst. It's so bad some doctors have formed Utah Physicians for a Healthy Environment.
For Dr. Brian Moench, the tipping point came when he started to investigate a series of studies after severe pollution hit in January. "This is wrong. Something has to be done. Somebody has to do something about it," said Dr. Moench.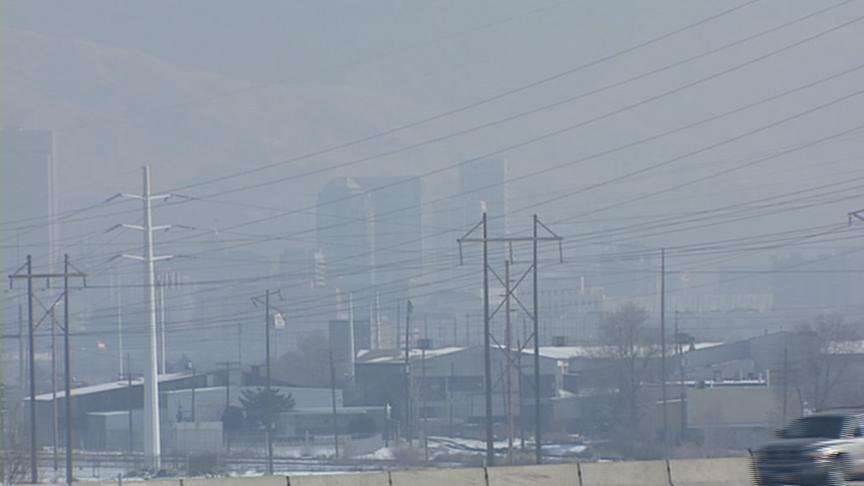 Today, the doctors presented a broad series of grim findings that air pollution is increasingly linked to heart and lung disease and strokes. They also found that mercury released from coal-fired power plants presents neurological and environmental risks and that children are more vulnerable to asthma in the U.S. That risk has increased 100 percent since 1980. "Current air pollution along the Wasatch Front constitutes a public health crisis. During the winter and summer, our air quality is frequently the worst in the nation," said Dr. Moench.
The doctors say 1,000 Utahns die prematurely due to the pollution, and the pollution affects all organ systems. The cumulative impact is equal to 25 percent of the adverse effects of one-pack-a-day smoking. In other words, if smoking cuts eight years off a person's life, the pollution will shorten our lives by about two years.
They're urging no new coal-fired power plants and retrofitting the old ones with better pollution controls. They are also recommending reducing vehicle pollution with lower speed limits on bad air days and car taxes based on fuel efficiency, and expanded free mass transit. "We need to make some changes if we want to preserve healthy lifestyles and decrease the number of deaths to heart and lung disease from air pollution," said Dr. Hurst.
The doctors say they are in the early stages of a major campaign. They say they'll take their message to everyone from the Chamber of Commerce to lawmakers to church leaders to the public.
×
Related links
Most recent Utah stories