Estimated read time: 2-3 minutes
This archived news story is available only for your personal, non-commercial use. Information in the story may be outdated or superseded by additional information. Reading or replaying the story in its archived form does not constitute a republication of the story.
Alex Cabrero reportingA group of Utahns is home after trudging through the aftermath of Katrina.
Mike Ulibarri: "You wouldn't believe it unless you're here to see it."
As far away as the Hurricane was, even Utah had an impact on helping.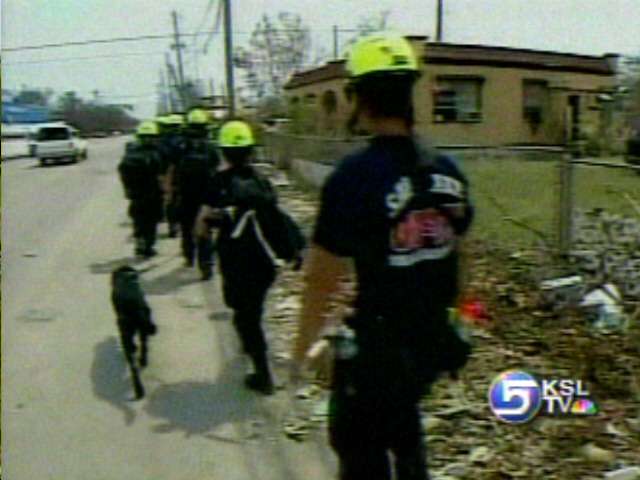 Our Urban Search and Rescue team is back after spending a week in the gulf. They arrived back in Salt Lake late Friday night.
They say after what they have been through, it is nice to be home.
The Salt Lake Urban Search and Rescue was based mainly in Biloxi, Mississippi, one of the place hit hardest by Hurricane Katrina. Because of communication difficulties, the team was unable to contact family most of time they were away.
Clair Baldwin, Salt Lake Urban Search and Rescue: "It's great. It's great to be home. It makes you really appreciate what we have. Where we have been, the people have nothing. They are so gracious, the people we met in Mississippi were nothing but wonderful to us. We were on the streets trying to take care of them, and they were coming up to us and offering us water, ice, making sure we were ok.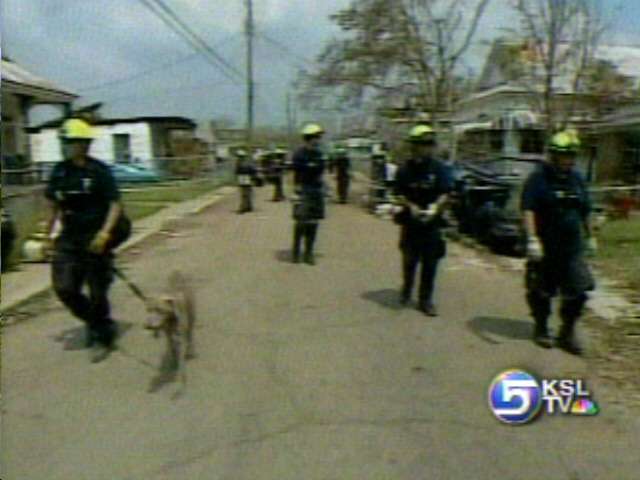 Jon Cain, Salt Lake Urban Search and Rescue: "There is nothing that you can fix with the house that are there now. They will have to demolish them all. But the people are pretty strong. I think that they are going to stay and rebuild."
The team could sit all day and tell you stories of survival, despair, and pure emotion. But those would only be stories. They've been through it firsthand.
Here's some of what they did.
Spray paint markings shows others where the team had already been. That way, search and rescue efforts wouldn't be wasted.
Mike Ulibarri Salt Lake Search and Rescue: "Devastation is just widespread. It's incredible. You wouldn't believe it unless you're here to see it."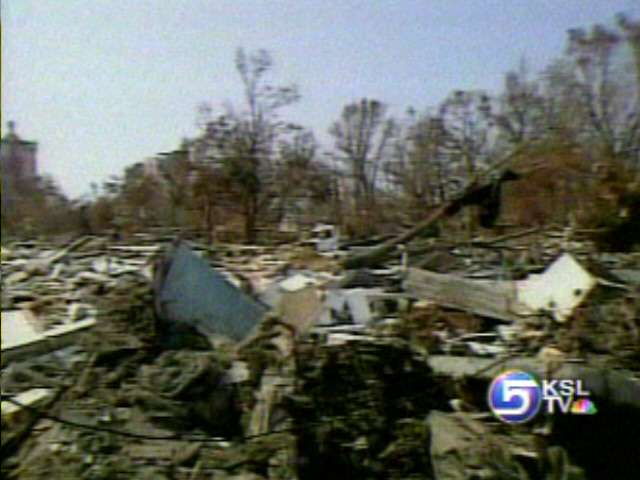 It's hard to look at so much damage, and see how big the destruction-field is from a television set.
The team's mission was to search what used to be neighborhoods, looking for any survivors who may be trapped, or worse. Sometimes they found people alive. Sometimes, they were already dead. But it's a job that was needed, and had to be done.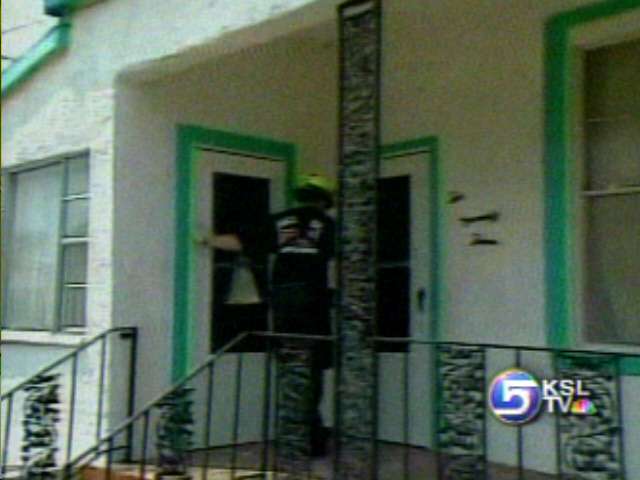 Authorities in New Orleans say the expected death toll of 10,000 may have been greatly exaggerated, with authorities saying Friday that the first street-by-street sweep of the swamped city revealed far fewer corpses than feared.
×
Most recent Utah stories