Estimated read time: 2-3 minutes
This archived news story is available only for your personal, non-commercial use. Information in the story may be outdated or superseded by additional information. Reading or replaying the story in its archived form does not constitute a republication of the story.
CENTRAL UTAH -- A horse ranch in Central Utah is re-inventing itself after a drop-off in business. They've discovered business and relationships have a lot in common with horses.
Fritz Black showed off the ranch, the Danglin' B, he and his family built near the small town of Birdseye, Utah -- southeast of Santaquin, off Highway 89.
"Everything you see here, we've built ourselves," Black said.
As a corporate trainer by profession, Black saw an opportunity when the horse ranching business hit bottom.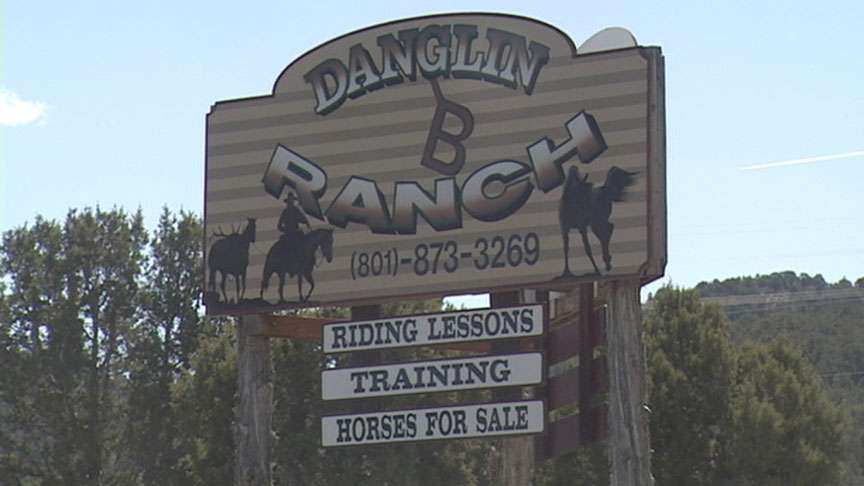 "I kept going back to my roots, being raised on a ranch and being raised around horses," he said.
He developed a program to give people a close up interaction with horses, with insight on how it relates to life.
"Any relationship, any relationship you want to have trust in, you should build it, the exact way you build relationships with horses," Black said.
Just as you can't send mixed signals to a horse you are riding, you must be open and honest to those you work with.
"Motion is really important, is very important to training a horse, because you can't change directions unless they are moving," Black said. "We relate that in business and relationships, the same way, if your relationship isn't heading at least forward, you can't change the direction of the relationship in any way.
You won't exactly be roughing it at the Danglin' B ranch. When the dinner bell rings it's high-end catered food, and the accommodations are tent cabins with real beds.
There's also a touch of nostalgia. The horses are kept at a nearby ranch once owned by country music legend Willie Nelson.
"His brand, the W-N is still on the sign, and we found the brand he actually used for branding his horses in the barn," Black said.
And don't expect to be distracted while you enjoy the great outdoors.
"The cell phones don't work, we don't have wi-fi, there's no way people can be bothered by all of the parts of their life they want to set aside, for the time being," Black said.
The ranch features leadership retreats during the week and weekends for couples, giving visitors a chance to give the life of a cowboy a try.
E-mail: spenrod@ksl.com
×
Related links
Related stories