Estimated read time: 5-6 minutes
This archived news story is available only for your personal, non-commercial use. Information in the story may be outdated or superseded by additional information. Reading or replaying the story in its archived form does not constitute a republication of the story.
Lori Prichard reporting
produced by Kelly JustSALT LAKE CITY -- Underage drinking is illegal.
"They're under 21. They shouldn't have been drinking," says defense attorney Cara Tangaro.
Drinking and driving is illegal.
"Obviously, we don't want kids to drink, and we don't want them to be in an automobile," says Rep. Carol Spackman Moss, D-Holladay.
Kids who break the law must be punished.
"You make your bed. You lay in it," says Robert Milliner, a father from Ogden.
Minors shouldn't be drinking. They shouldn't be drinking and driving, that's not controversial. The dispute centers on the punishment itself. A KSL 5 News investigation reveals the new DUI penalties facing Utah minors.
Not a Drop DUI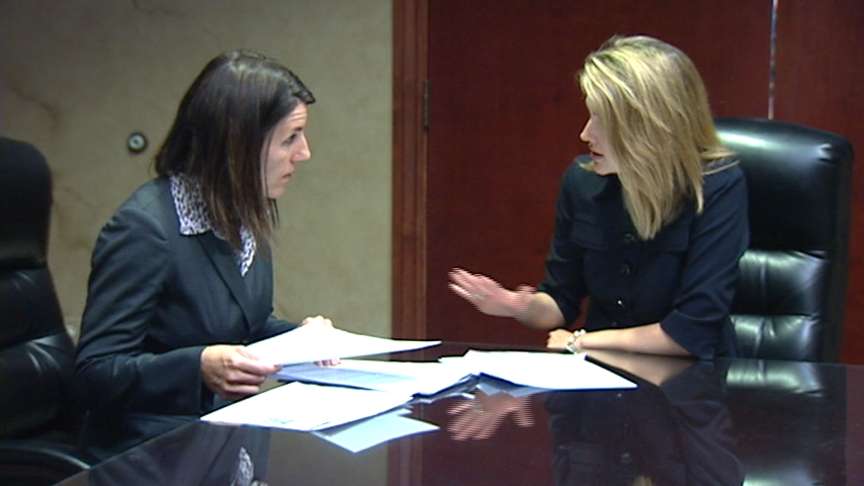 Utah's liquor laws saw some major changes last year, including the end of private clubs and memberships. But there was another change that didn't grab as many headlines: new penalties for underage drinkers who drive.
"I never thought this would happen to me, and it did," 17-year-old Krystal Milliner says.
"This is the first offense I've ever had," 19-year-old Craig Arnoldus says. "I don't have anything on my legal or my driving record, and yet I'm done."
Done, because of Utah's Not a Drop DUI law. Craig and Krystal both know they're not supposed to drink alcohol. They didn't realize that minors who drink -- even a drop -- and then drive, are committing a DUI.
"I thought .08 was the limit for everyone," Krystal says.
"I stayed the night where I drank and decided to drive when I was sober," Craig says.
But sober does not matter. Since 1992, it has been illegal for a minor to drink any alcohol and drive. What is new are the tougher penalties for minors who break this zero tolerance law. [CLICK HERE to compare Utah's zero tolerance law to those of other states]
New penalties
Defense attorney Cara Tangaro represents both Krystal and Craig. She says she was shocked when she learned about the strict new punishment her clients now face.
"I thought it was pretty appalling," Tangaro says.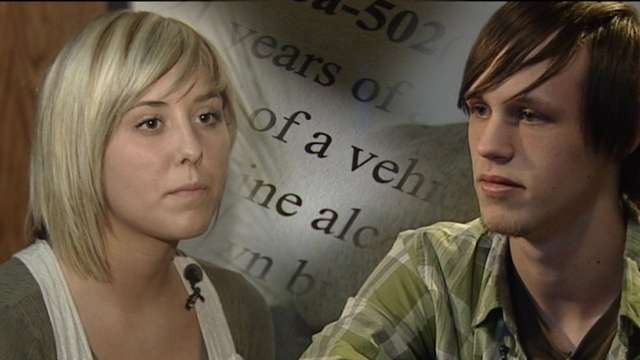 Pulled over on separate traffic stops, Krystal and Craig both took breathalyzer tests. Krystal blew a level of .03; Craig blew a .04.
Both knew they weren't supposed to be drinking even that much, but they didn't know drinking so little could cost them so much.
Since July 2009, a minor who has any measurable amount of alcohol in their system will lose his or her license for 120 days or until they're 21 years old, whichever is longer.
For Craig, that's two years. For Krystal, it's four.
Compare that to the penalties for adults who are legally drunk and driving. Adults who are caught driving with a blood alcohol concentration (BAC) of .08 or higher will lose their licenses for 120 days, or four months, on a first offense.
"We're punishing kids so severely for a minor infraction that I really do think that this can affect their futures. I really do," Tangaro says.
Without a license, Craig lost his job and can't find another. He'll also spend the next two years at home doing online college courses instead of taking classes on campus.
Krystal's college plans are up in the air. Meantime, her family is scrambling to get her between school, off-campus classes and work.
Holladay Rep. Carol Spackman Moss voted against the stricter Not a Drop punishment.
"We want to deter underage drinking, but not have such a serious impact on a young person's life that they can't make amends and go forward," she says.
The retired high school teacher believes in tough consequences, but disagrees with making the first penalty the most severe.
"What concerns me," Moss says, "is that it's like first strike, you're out."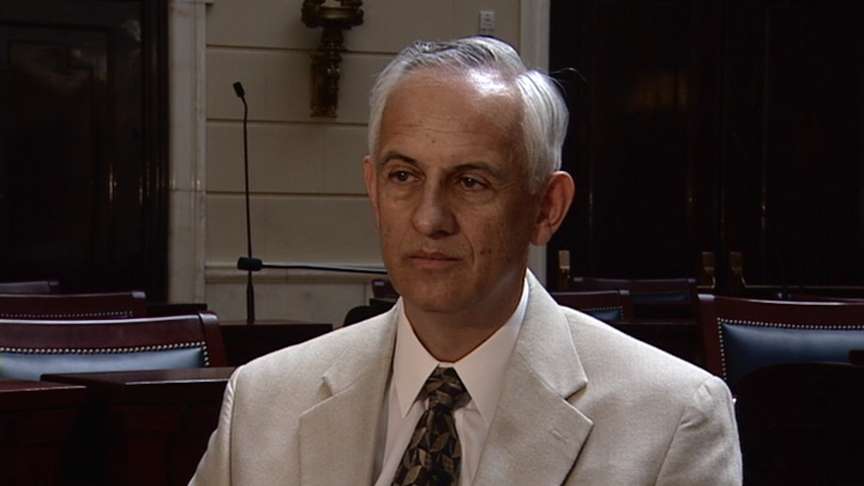 KSL asked Senate President Michael Waddoups, a supporter of the measure, if the penalties for breaking the Not a Drop law could be issued, instead, on a sliding scale.
"It does slide," Waddoups says. "For 16-year-olds, it's five years. For 17-year-olds, it's four years. For 18-year-olds, it's three years. For 19-year-olds it's two years. For 20-year-olds, it's one year. That's a sliding scale, isn't it?"
Waddoups says lawmakers knew some minors, like Krystal and Craig, wouldn't know about the new law but thought they would find out by word of mouth.
"The best teaching is going to be peer-to-peer," Waddoups says. "I'm betting that she's (Krystal) told a lot of her friends, her associates that are in the same age group, about the penalty, and that story is spreading quickly now. And I think more people know about it than ever before. And as more are picked up, they will again learn about it. Hopefully, it will be a big enough deterrent."
Waddoups says he knows the dangers of drunken driving firsthand. His wife was seriously injured by a drunk driver nine years ago. He says it's the victim, not the perpetrator, who ends up paying the ultimate price.
"The price paid by the victims in a drunk driving accident usually go on for life," he says. "They're innocent, and they're the ones paying the big price."
As a former DUI prosecutor, Tangaro completely agrees; but she says in these cases there weren't any victims.
"No accident. No running red lights. No going 120 miles per hour," she says.
Neither Krystal nor Craig hit anyone or anything before they had their licenses pulled. Krystal's ticket shows she was stopped for an improper left-hand turn. Craig was stopped for a partially-obstructed plate.
"You're not asking to be let off the hook. You're just asking for a reasonable punishment, and you don't feel this is reasonable?" reporter Lori Prichard asked Craig.
"Yeah, I'm just trying to see if anyone believes if this is a good punishment for the crime I committed," he responded.
That's exactly what defense attorney Cara Tangaro will ask the state's DUI subcommittee when she meets with it May 11.
In the meantime, you should tell family and friends who are under the age of 21 about the tough new law. Unless they have had a driver's education class since July 2009, chances are they have not heard about the penalties.
E-mail: iteam@ksl.com
×
Related links
Most recent Utah stories