Estimated read time: 2-3 minutes
This archived news story is available only for your personal, non-commercial use. Information in the story may be outdated or superseded by additional information. Reading or replaying the story in its archived form does not constitute a republication of the story.
RIVERTON -- Children generally wiggle too much for medical MRI scans to get a clear image. Sedation, with all the risks and side effects, used to be necessary. Now Primary Children's Medical Center has found a fun way of keeping kids still without giving them medicine.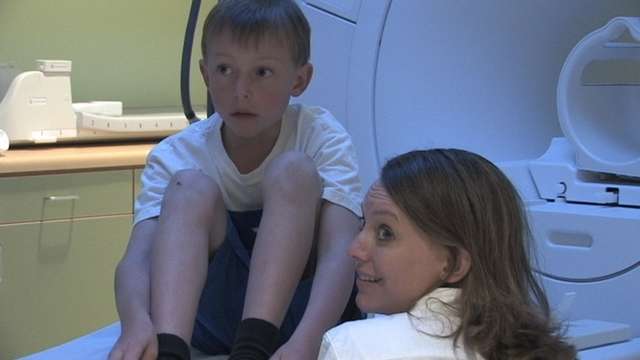 Eight-year-old Andrew Felsted has been in an MRI machine more times than he can remember, but it's the past few that he's really looked forward to.
"He kind of thinks it's a little party to come and get an MRI now," says Missy Felsted, Andrew's mother.
That wasn't always the case. It used to be extremely tough for Andrew, and most children, to get an MRI. For starters, they have to stay still -- sometimes for a couple of hours.
"Well, It's crucial. If they're moving, the MRI doesn't work," explains MRI technologist Ray Dushane.
Often, that meant having to sedate a child.
"There's a lot of complications that come along with sedating a child, especially for certain procedures," Missy says.
---
It's really fun because you can just watch a movie and pretend you're not doing anything else.
–Andrew Felsted, 8-year-old MRI patient
---
The most common problem was how sick the child felt after the medicine started wearing off.
"There would be hours for him to wake up, and then normally one or two days of throwing up because of the medications. So, an MRI was a three- or four-day procedure," Missy says.
That's on top of all the medication and procedures Andrew went through for brain cancer.
"He went through 30 days of radiation and 56 weeks of chemotherapy," says Erik Felsted, Andrew's father.
But recently, the MRIs to scan Andrew's brain actually became fun.
"It's really fun because you can just watch a movie and pretend you're not doing anything else," Andrew explains.
During his latest trip to the new Primary Children's Medical Center facility in Riverton, Andrew showed KSL News the goggles he wears during an MRI. Those goggles, called distraction goggles, show a movie, and Andrew can pick out any movie he wants.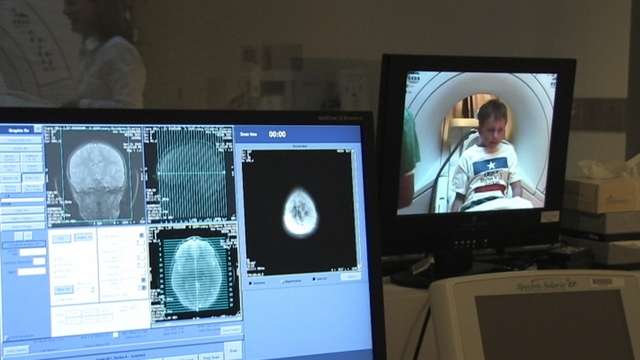 "It's nice," he says.
Even nicer for doctors, is how still he and other children stay during those long MRIs.
"Sometimes we finish the MRI early, and they're a little upset they can't finish their movie," Dushane says.
Andrew's parents are just happy that now a two-hour MRI doesn't mean two days of being sick.
"It really turned a long day at the hospital into a more positive experience," Erik says.
"It reduces all his anxiety coming here, which is really big," Missy says.
So big, Andrew says he can't wait for his next MRI.
Doctors say Andrew has done well fighting his brain cancer. They expect him to live a full, normal life.
E-mail: acabrero@ksl.com
×
Photos
Most recent Utah stories