Estimated read time: 2-3 minutes
This archived news story is available only for your personal, non-commercial use. Information in the story may be outdated or superseded by additional information. Reading or replaying the story in its archived form does not constitute a republication of the story.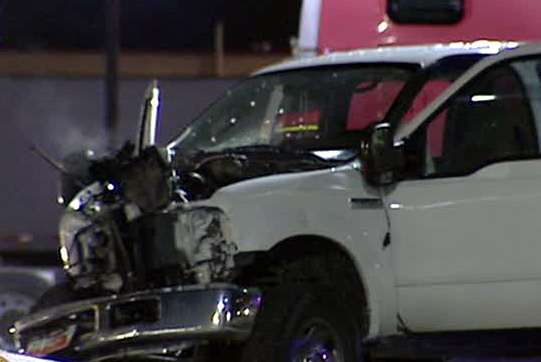 SALT LAKE CITY -- Two suspects are in jail and three others are injured after a home invasion robbery ended in a traffic accident.
The victims tell KSL the intruders were not physically violent during the robbery and even apologized for their actions, blaming the crime on the economy.
Salt Lake City police say five robbers entered the home near 700 South and 900 West around 1:45 a.m. They wore black clothing and black bandannas over their faces. Several of the intruders held shotguns while others carried a baseball bat and a crowbar.
A group of young adults was inside the home. They told KSL the intruders apologized for the robbery and told them to sit tight. However, while the robbers were searching the house, one of the victims used a cell phone to call 911.
Lt. Brian Purvis with the Salt Lake City Police Department explained, "One of the occupants in the house followed the suspects out onto the street and was using a cell phone, talking with our dispatchers, when the officers arrived."
Those officers saw two suspects jump into a white pickup truck and flee, leading police on a chase. When the truck approached the intersection of South Temple and Redwood Road it crashed.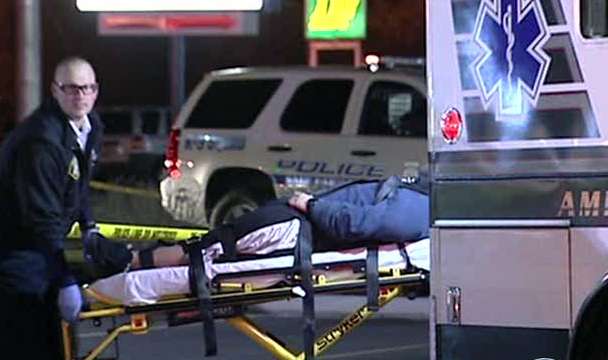 "There was a semi tractor trailer in the intersection. They had to swerve to avoid colliding with the tractor trailer and that caused them to lose control of the truck. It slid off into the pole," Purvis said.
At least one person was ejected from the vehicle. That person and two others were taken to the hospital with serious injuries. Two other people in the truck tried to flee on foot, but police caught up to them and arrested them.
Police searched the pickup and found items that they say belong to the victims of the home invasion, including a laptop and camera.
Investigators are looking into whether the robbery was random. The victims say it's possible some of the suspects are acquainted with someone who lives or stays at the house.
E-mail: spark@ksl.com
×
Most recent Utah stories