Estimated read time: 3-4 minutes
This archived news story is available only for your personal, non-commercial use. Information in the story may be outdated or superseded by additional information. Reading or replaying the story in its archived form does not constitute a republication of the story.
Utah's political conventions are just weeks away. Delegates elected in caucus meetings will choose who is on the ballot, but do they represent their party's grass roots? And is Utah's hybrid system of selecting candidates fair? These topics are explored on Sunday Edition with guests Randy Shumway from Dan Jones and Associates, the director of the Hinckley Institute of Politics, Kirk Jowers, and consultant and founder of the Exoro Group, LaVarr Webb.
Delegates and Voters
KSL and the Deseret News, in partnership with the Hinckley Institute of Politics and the Utah Foundation, commissioned Dan Jones and Associates to conduct the most detailed survey ever of political views of delegates to Utah's two political conventions and the political views of Utah's voters.
The results show that there are vast differences between political parties and that delegates often have different views from the voters.
"There are probably two distinct headlines," says Shumway. "One is that Utah Republicans, Democrats and Independents have very divergent viewpoints on the issues that matter most. And the other is that we saw a bookend of the delegates, the Republican delegates and the Democrat delegates, in the sense that they are on the extreme of the issues when compared to the active voters from their party."
The differences do not only apply to issues but also to candidates and nominees. "For example, support for Romney among active [Republican] voters was 76 percent... and with Republican delegates 54 percent," Shumway explains.
Regardless of political views, voters have much in common, but the delegates from each party do not share views on important issues.
"We took 22 issues and asked the degree to which they were important for the state of Utah to be addressing and what we saw was a real consistency among Republican active voters, Democrat active voters and unaffiliated active voters," Shumway says. "Three of their top five were consistent among these three groups. And yet, there is no consistency between the two party delegations. And so what you see is a real consensus among active voters and their viewpoint of what the critical issues are for the state of Utah to be addressing.... and the delegates, between the two parties absolute disagreement."
Selecting Candidates
Utah has a unique way of selecting candidates. The process starts at neighborhood caucuses where delegates are selected to go to county and state conventions. At those conventions, the delegates choose the candidates to represent their party. A primary election is held if two candidates get between 60 and 40 percent at the state convention. The winner of the primary moves on to the general election.
Deseret News:
Some people think the system needs change. Kirk Jowers, the director of the Hinckley Institute of Politics, views the current process as putting political power in the hands of a few delegates.
"I think what happens is that we have a significant disenfranchisement of a lot of people," explains Jowers. He would support a direct primary election, making the conventions non-binding or lowering the bar so that a candidate would not need 40 percent to move on to the primary.
But the current system has support.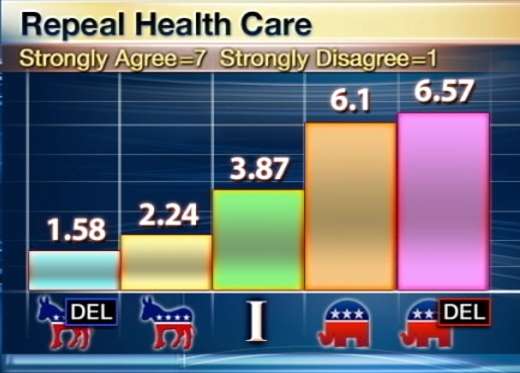 "Our system allows a regular person who is very persistent, who wants to work hard, to go out and meet with delegates and meet with people who attend party caucuses and have a chance to win," Webb describes. He says the open primary system followed by other states often results in only the rich and famous winning elections.
"Those who don't like it should simply start to participate because our system allows everyone to participate. If you are a Republican or a Democrat, you can go to your party caucus, you can be part of the grassroots, you can help elect delegates," explains Webb.
Jowers also encourages civic engagement, but says that the process is confusing; it can even be a challenge to find you neighborhood caucus.
"You have to be very dedicated to do our system," says Jowers.
×
Related links
Related stories
Most recent News stories