Estimated read time: 1-2 minutes
This archived news story is available only for your personal, non-commercial use. Information in the story may be outdated or superseded by additional information. Reading or replaying the story in its archived form does not constitute a republication of the story.
Amanda Butterfield reporting Depending on where you live, you've either seen the rain coming down in harmless little drops, or large buckets over the past 12 hours.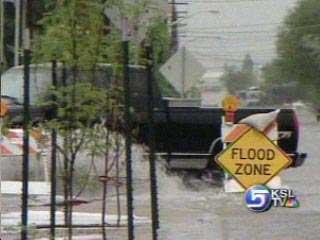 In Tooele, overflow water from the Settlement Canyon reservoir is flowing down several city streets. The overflow is due to the large amounts of spring runoff and the recent storm surge.
The most recent storm hit around 5am in the morning, and the rain has not let up all morning.
Wade Matthews, Tooele County Public Information Officer: "A lot of the gutters have been full all day long, and are going over the banks, going over gutter. We have a lot of sandbags piled up everywhere. A lot of people have had some damage in their homes. Basements and garages flooded."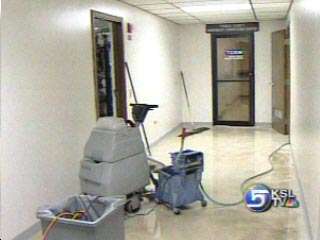 Tooele County has activated the emergency operations center. So far the center has provided about 15,000 sandbags. Volunteers and jail inmates have been helping in the sandbag filling effort.
Wade Matthews, Tooele County Public Information Officer: "We are trying to help them out as much as we can. We understand the inconvenience and the suffering and cost that it is going to be to them."
Because of flooding, there will be no kindergarten class at Middle Canyon Elementary on Tuesday. The Tooele courthouse and jail have also had flooding problems.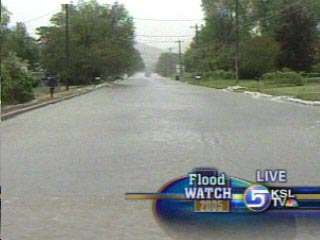 Power outages and flooding have also been reported in areas of Erda and Stansbury Park.
×
Most recent News stories