Estimated read time: 2-3 minutes
This archived news story is available only for your personal, non-commercial use. Information in the story may be outdated or superseded by additional information. Reading or replaying the story in its archived form does not constitute a republication of the story.
Keith McCord ReportingFriday night it was Rudy Giuliani's turn to come to Republican-friendly Utah. The former mayor of New York City attended a private fundraiser at a home in Salt Lake's upper Avenues, hoping to pad his campaign by perhaps as much as $100,000.
Rudy Giuliani knows how to "work a room," although in this case, he was working a driveway at the end of a cul-de-sac in the Avenues, signing autographs and posing for photographs and flashing that familiar smile.
The field of Republican candidates, so far, is impressive, Giuliani says. All have good things to offer. "So I don't think anybody is any more of a threat than anyone else. Everybody is very capable, good people. We have a lot of similar ideas and some differences that we'll get to explore," he said.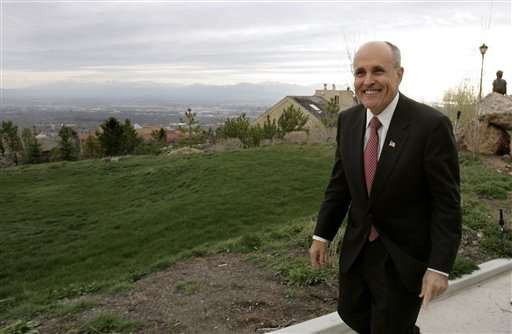 The former New York City mayor is the third GOP presidential hopeful to visit Utah in the past two months. Mitt Romney has gotten a good financial response during his visits, as has John McCain.
Giuliani met with about 100 invited guests, who paid $1,000 and up to attend a cocktail and photo reception. Right now, Giuliani says the campaign is about getting the message out, and he quotes Ronald Reagan's so-called 11th Commandment: You never speak ill of any other Republican.
"We've got a big challenge ahead of us next year in making sure that a Democrat stays out of the White House. And we should all make our own points, and we should all argue very vigorously for ourselves, but we shouldn't criticize anybody else," Giuliani said.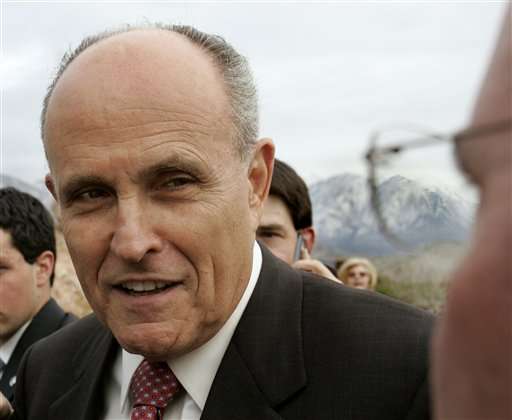 Giuliani expects this country will still be at war in 2008 and says this country needs a president who understands how to lead. And he said he has more experience with dealing with terrorism than any other candidate.
Giuliani left Salt Lake City Saturday morning to appear at other weekend fundraising events. Giuliani, Romney and McCain are expected to return to Utah later in the campaign for more fundraising. Other candidates are expected, too.
×
Most recent Utah stories