Estimated read time: 3-4 minutes
This archived news story is available only for your personal, non-commercial use. Information in the story may be outdated or superseded by additional information. Reading or replaying the story in its archived form does not constitute a republication of the story.
CLEARFIELD -- A FrontRunner train hit and killed a Davis County teenager when he ran onto the tracks Thursday morning. Now a school and community grieve his loss.
The Utah Transit Authority says a pedestrian apparently went under a chain-link fence, onto the tracks and was hit and killed by a train around 7:30 a.m. The victim is believed to be a student at North Davis Junior High School. Friends and family have identified him as 14-year-old J.J. Reyes.
It happened about a mile north of the Clearfield station, near 250 West and 700 South. Police say the accident scene was about 225-yards long.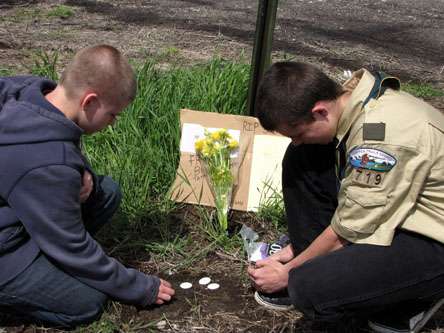 "There's a chain-link fence that borders the train tracks. [He] went underneath the fence, was attempting to cross or was on the tracks at the time he was struck by a FrontRunner train," said Chief Greg Krusy with the Clearfield City Police Department.
There is no pedestrian crossing in the area, and UTA says trains usually travel through at top speed.
"The train is going very fast through this area. Our top speed is about 79 miles per hour, and typically going through this area it would be going close to top speed. So the train was moving very quickly, it takes about a mile to stop," said UTA spokesman Gerry Carpenter.
The teen was killed instantly.
Friend Brendon Knight said, "I don't know why it had to happen to him."
Friends and family have built a small memorial near the area where he was killed. They're leaving handwritten notes, describing the 9th-grade student at North Davis Junior High School as funny, friendly -- the kind of person that you would meet and feel like you had known your entire life.
"He was like a really fun person to be around all the time," said friend Sadee Fain.
Tayler Vickery said, "He was kind of the guy that liked to make everybody laugh."
"He was the type of kid that would talk to you like he knew you for your whole life," said another friend, Brendon Knight.
Some of his friends, with the boy's initials painted on their faces, brought a pink balloon; another brought candles and a poster board with poems.
"We just wanted to show that we cared and that we miss him and that we would always remember him," a friend said.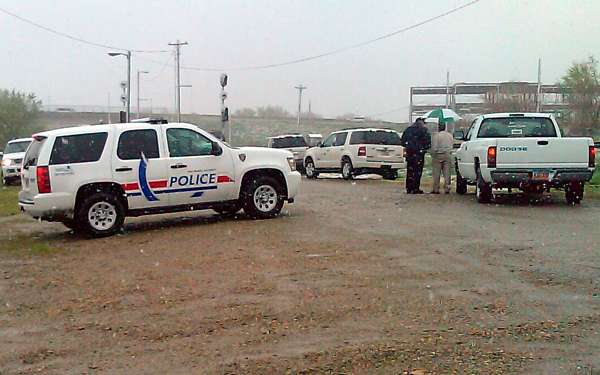 The students learned of his death from their teachers, some of whom broke down in tears.
"My teacher that told me just broke out in tears when he was telling me, he couldn't even finish," Tayler Vickery said.
A dozen counselors have been brought in to help students as well as staff. They will be at the school as long as they are needed.
"When you are dealing with junior high school students who might not have dealt with that before in their life, it is difficult," said Chris Williams with the Davis School District.
No one knows why the boy was on the tracks at that time. Some said children often walk over the railroad tracks in the area, but he was headed west at the time of the accident, which is actually away from the school. Friends thought he may have been there to meet a classmate.
A passenger tells KSL he heard a loud metallic bang at the time of the accident. He says the passengers later were transferred to another FrontRunner train at the Clearfield station.
FrontRunner service was shut down between the Roy and Clearfield stations. UTA brought in buses to shuttle people between those stops. As of 11:30 a.m., all trains were back on schedule.
Clearfield police are investigating the accident. UTA says the driver is being tested for drugs and alcohol, which is procedure.
-----
Story compiled with contributions from Anne Forester, Randall Jeppesen, Marc Giauque and Sarah Dallof.
×
Photos
Most recent Utah stories