Estimated read time: 2-3 minutes
This archived news story is available only for your personal, non-commercial use. Information in the story may be outdated or superseded by additional information. Reading or replaying the story in its archived form does not constitute a republication of the story.
John Daley reporting At the apartment where Mark and Lori Hacking lived, nothing stands out except the "missing" poster taped to the window by the front door.
Neighbors and friends, to a person, describe Mark as a nice, friendly guy with no signs of trouble.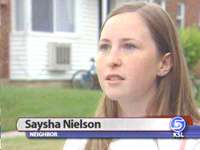 Saysha Nielson attended the same LDS Ward as the Hackings.
Saysha Nielson/Neighbor: "They were just normal, happy people, and she was so beautiful, and it's so sad how this is all turning out. But you absolutely would never have thought anything."
Saysha, whose husband is currently applying to medical school, is particularly surprised about Hacking's med school lies.
Saysha Nielson/ Neighbor: "It's a long, drawn out, grueling process to apply to medical school, and you really would have to be a genius to make all of that up."
Mark Hacking managed the couple's apartment complex.
Another neighbor who dealt with Mark in that capacity says Mark was the "go-to guy," always very responsible.
His reaction to Mark's arrest: "I'm blown away by it."
Vasilios Maniatis, a transplanted Chicagoan, wonders if Mark Hacking's struggles to keep up with Utah standards led to a life of lies.
Vasilios Maniatis/ Neighbor: "There's a lot of pressure that most people don't really realize encompasses the whole Utah lifestyle that they don't see in other parts of the country."
Monica Hilding, just down the street, says Mark was very friendly and would play with her dog.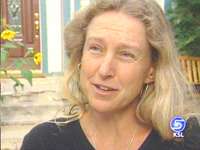 Monica Hilding/ Neighbor: "He was very nice. Always very nice. He borrowed some tools and ladders, and he was always very good about returning them. He seemed like a nice guy."
A friend who did a mission in Winnipeg, Canada with Mark in the mid-90s says he and other friends were hoping Mark was not involved. Now he says they are "totally in shock."
Chris Downey/Served Mission with Mark Hacking: "A great guy. This isn't what you'd expect out of somebody. Makes me wonder what happened to the Mark I know."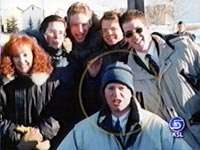 Friends and neighbors of Mark and Lori Hacking say they've simply been blindsided by this story. As one said, he just never saw this coming.
×
Most recent News stories