Estimated read time: 2-3 minutes
This archived news story is available only for your personal, non-commercial use. Information in the story may be outdated or superseded by additional information. Reading or replaying the story in its archived form does not constitute a republication of the story.
HURRICANE -- Many owners of American pit bull terriers say the dogs get a bad rap, that they can be as sweet as any other breed and can make great family pets. But if a pit bull attacks, one Utah mother says the results can be devastating.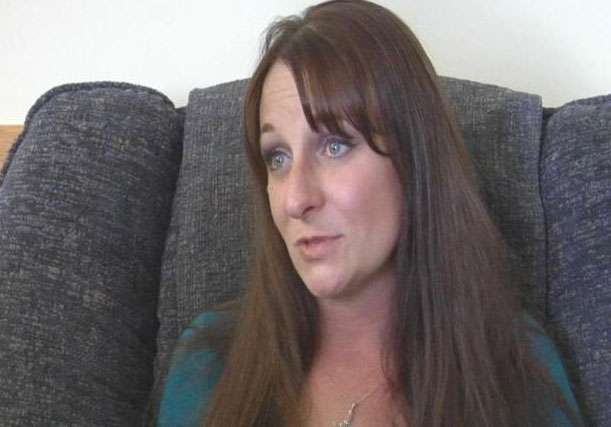 A pit bull mauled Katie Weeks' 5-year-old daughter, Saleena Wickward, in Hurricane Monday night. The little girl is now recovering from reconstructive facial surgery.
"She's already asked her mom for a mirror, and we're waiting on that," Weeks says.
Right now, Saleena's face only resembles what she used to look like: swelling, stitches and staples consume her innocent face.
"I was so afraid to walk into that room and see my little girl because I just thought she would never look the same again," Weeks says.
But she says her daughter already looks better than she did right after the attack.
It happened Monday night in Hurricane around 5:30. Weeks says her daughter wandered to the next yard over to catch a caterpillar.
According to the dog owner, Saleena was throwing rocks at the pit bull. Then, it lunged at her face.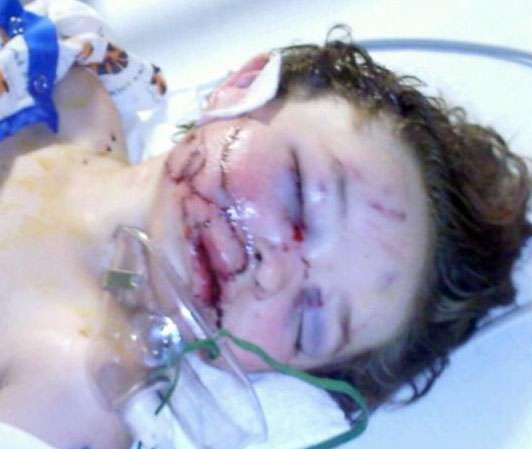 "The dog was on a chain, but he grabbed her and didn't let go," Weeks says.
The owner had to pry the jaws off of Saleena's head. Neighbors called 911.
Saleena stayed conscious while waiting for an ambulance.
"We got a towel and pushed the skin up against her, and just wrapped it around and held it there until 911 got there, and just rocked her and tried to comfort her the best we could," Weeks says.
At Dixie Regional Medical Center, the 5-year-old had six and a half hours of reconstructive surgery. Two plastic surgeons helped put Saleena's face back together.
Stitches go from the middle of her lip, to her nose and cheek, then around her ear. A plate and screw are stabilizing her fractured cheek.
Now, doctors and family members will have to wait to see if there's any nerve damage. In the meantime, weeks says her emotions are all over the place.
"Fear, hope, more prayers than I've ever said in my life," she says.
The dog owner didn't want to comment. Weeks doesn't place blame on the owner. She says the dog had played with her kids before.
Hurricane police say the pit bull is with animal control.
E-mail: ngonzales@ksl.com
×
Most recent Utah stories