Estimated read time: 3-4 minutes
This archived news story is available only for your personal, non-commercial use. Information in the story may be outdated or superseded by additional information. Reading or replaying the story in its archived form does not constitute a republication of the story.
SALT LAKE CITY -- Some travelers delayed by the volcano eruption in Iceland are already back home here in Utah -- but others who were coming here decided to cancel their trips altogether.
Airlines are now tackling a backlog of passengers -- people who haven't been able to get to or from destinations in Europe. That includes a group of German foreign exchange students in Logan whose trip was unexpectedly lengthened.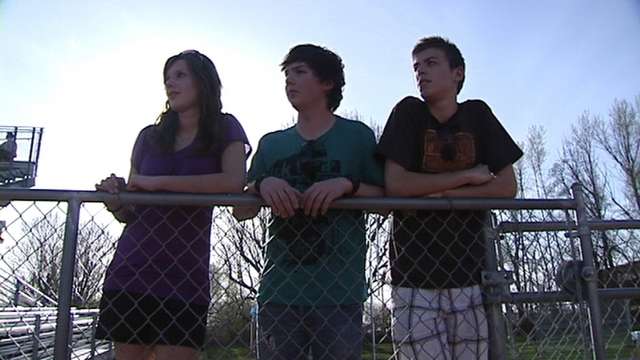 When 19 German exchange students and two teachers traveled to Utah four weeks ago, they knew they'd experience some amazing natural wonders: Bryce Canyon, Zion National Park, Las Vegas -- not so natural but no one cared.
"There's no city in Germany you can compare to Las Vegas," says Marcel Weddecke.
What Weddecke and his fellow students didn't expect to experience was a canceled flight.
"It was really a surprise but wasn't that good of a surprise," says teacher Ulrike Bromund.
The group is enjoying their extra days here in Utah, cheering on their host school, Logan High. Still, they are eager to get home.
"We hope we can leave to see our friends and family in Germany," says student Corenna Tappe.
Related
On the flip side, for a handful of guys who only have two weeks home in Utah, the thought of cancellations was agony. They're soldiers stationed in the Middle East who were worried the volcano would delay their plans to come home; however, after a short delay, they're finally back.
If you want to know how valuable time is, just look at any soldier visiting his family during home leave.
"It's indescribable. I mean, I've been gone for 10 months, so it's amazing to be back here," said Zach Thomas.
After being deployed to the Middle East, Thomas couldn't wait to visit his family in Tooele. Yes, he has to go back, but the thought of his two-week leave kept him going and motivated.
Then the volcano erupted, flights were canceled, and Thomas wondered if his leave would have to be delayed.
"I was hoping we would get here soon," he said.
So was his mom Tawna Thomas.
She said, "He was supposed to fly to Germany, and I was scared he was going to get stuck in Germany, but he didn't, so we're happy."
Instead, the soldiers were rerouted through Portugal. It caused them a 24-hour delay, but the travelers say it was well worth it.
"It's great to be home. It's been long, but everybody has been really great in helping us get back, and it's just ... I'm just happy to be here," said soldier Josh Suchoski. He and his wife Lindsay were reunited, too, after a day-long volcano delay.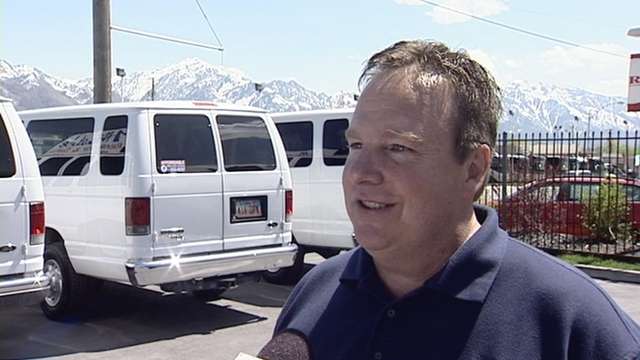 "I figured they'd find a way around it for us, but it was just a little bit longer," Suchoski said.
For Dave Eldredge, he wishes some Scottish residents could have joined them. He owns Affordable Rent-A-Car and Sales off State Street in Salt Lake City. Every year, a group from Scotland rents a bunch of his vans to tour National Parks in the western United States.
It was going to happen again this year, until the volcano erupted. The group had to cancel.
"It's thousands and thousands of dollars," Eldredge said. "It's kind of weird how a volcano in such a faraway place will affect just a little guy like me in Salt Lake."
The volcano has also affected the Utah Symphony's program for this weekend. A conductor in Scotland can't get here.
Neither can a professor from the University of London who was supposed to give a lecture at the University of Utah Thursday night.
-----
Story compiled with contributions from Sarah Dallof, Alex Cabrero and Sheryl Worsley.
×
Related stories
Most recent Utah stories