Estimated read time: 1-2 minutes
This archived news story is available only for your personal, non-commercial use. Information in the story may be outdated or superseded by additional information. Reading or replaying the story in its archived form does not constitute a republication of the story.
WEST JORDAN -- The jury trial began Monday for the man accused of shooting and killing a Utah Valley State hockey coach. The shooting happened more than two years ago.
For several hours Monday, the jury heard from the only person who witnessed the shooting. Lee Carlson testified that he was 100 percent sure that Eugene Wright was the man who shot Ken Dolezsar in the parking lot of the Sandy Village Inn in November of 2007.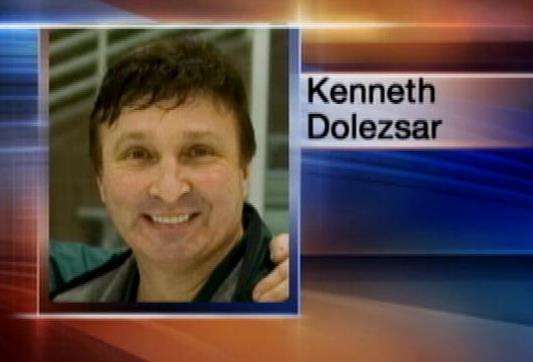 Carlson testified that he saw two men talking. He said they were talking loudly and that it was not a friendly conversation.
Carlson said as the two men walked in front of his car, he saw Wright pullout a gun and shoot Dolezsar. He said he heard three to four gun shots.
Defense attorneys, however, say Carlson has identified the wrong man.
"The issue is, among others, that he has no reason for this to have occurred. He has no motive for wanting any harm to befall Mr. Dolezsar," said defense attorney Ed Brass.
Brass pointed out discrepancies in Carlson's description of the shooter, saying Carlson recently asked prosecutors to see the photo lineup again just to make sure he was not making a mistake.
Defense attorneys also brought up the fact that Carlson "Photoshopped" a picture of Wright wearing different wigs to match his memory of the shooter. Carlson says Wright was wearing a pony-tailed wig at the time of the shooting.
Dolezsar and Wright were reportedly working on a business deal when the crime was committed.
Dolezsar's wife was in the courtroom Monday, but she declined to make a statement. Prosecutors also declined to make statements.
The trial is scheduled to last for a few weeks.
E-mail: syi@ksl.com
×
Related stories
Most recent Utah stories