Estimated read time: 2-3 minutes
This archived news story is available only for your personal, non-commercial use. Information in the story may be outdated or superseded by additional information. Reading or replaying the story in its archived form does not constitute a republication of the story.
FARMINGTON -- You could be a victim of credit card fraud and not even know it.
That's what happened to a Farmington woman, who lost nearly $1,000. The fraud went unnoticed for a year.
The woman says small amounts were being taken out of her debit card each month, so it didn't look suspicious. All the charges, she says, blended in.
---
The charges appeared on Angela's debit card statements in increments of around $30 or $70 -- small amounts that, at first glance, appeared to be legitimate charges.
---
"It's really frustrating," said Scott Cornford, whose wife Angela was the victim of fraud. "You hate to give money away for free."
But that's what was happening to the Cornfords. The charges appeared on Angela Cornford's debit card statements in increments of around $30 or $70 -- small amounts that, at first glance, appeared to be legitimate charges from companies with names like Clean Web Service, Google King and Safelock ID.
Angela's husband Scott first questioned the charges while going over the statements for their taxes. He discovered charges dating back to April of 2009, totaling more than $800.
"There was a pattern, except the name would change every month and the phone number would change every month," Scott said.
"Then I started calling the phone numbers and it always went to the same service line," Angela said.
Scott searched the companies' names online and discovered numerous complaints against them, one with nearly 40.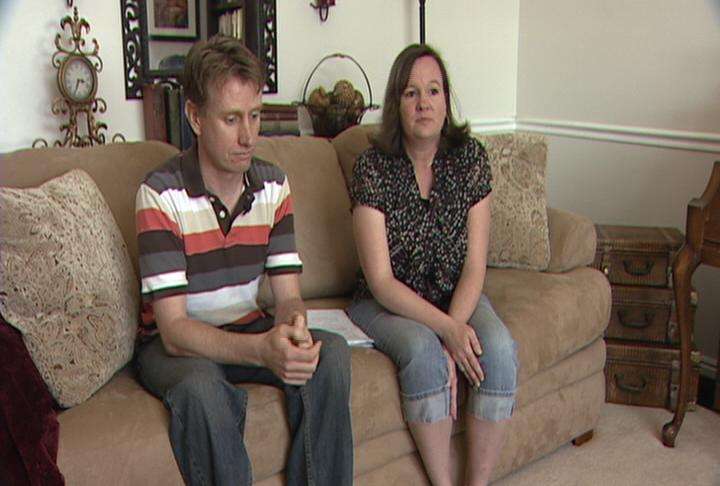 The couple is working with their credit union to try and get their money back. America First Credit Union says credit card fraud is something they deal with every day.
"There is really a lot of credit card fraud, especially in the economy we find ourselves in," said Rex Rollo, CFO of America First. "People are more pressed to find different ways to get income."
Angela doesn't know how her card number was compromised, but she says this is something that could have been prevented.
"I kind of felt stupid about it because I should have been looking and watching," she said.
Consumer advocates say people should diligently check their credit card statements.
KSL called some of the phone numbers listed for the companies charging Angela Cornford's debit card. The person who answered would only say they are a third-party customer service company that provides support for various online companies. The reps refused to give the company's name or a corporate telephone number.
E-mail: syi@ksl.com
×
Related stories
Most recent Utah stories