Estimated read time: 1-2 minutes
This archived news story is available only for your personal, non-commercial use. Information in the story may be outdated or superseded by additional information. Reading or replaying the story in its archived form does not constitute a republication of the story.
Jed Boal ReportingMany people have struggled to cope with the sudden illness and death of a person they love.
When LDS General Conference convenes this weekend, the Mormon Tabernacle Choir will be without one of its youngest, and newest, members. She died last week. Today she was honored by those who loved her.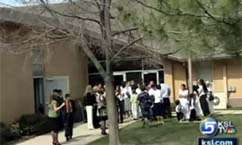 When the Mormon Tabernacle Choir sang during General Conference in October, Bertha Samoa was healthy. Six months later, hundreds of family and friends gathered to celebrate the 30-year-old woman's life.
Her uncle, Safaatoa Auvaa, said, "The most important thing Bertha will be remembered for is her personality, her smiling face, her attitude and for her to be a member of the most outstanding choir in the world."
Samoa had aspired to sing in the Mormon Tabernacle Choir since she was a child. Four years ago, the alto auditioned and achieved that lofty goal.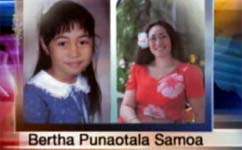 Craig Jessop, the choir's music director said, "She was always a positive influence. The house might be burning down, but Bertha would have a serenity and a calmness and a smile that was contagious."
Samoa died from infection due to an uncommon auto-immune disease called Pemphigus Vulgaris. A dermatologist at the University of Utah told us the disease causes skin to deteriorate, so the victim loses protection against germs. It is often fatal but more commonly afflicts the elderly.
Samoa entered the hospital the day after Christmas. Susan Maguire, a nurse from the burn unit, says Samoa smiled even while she was in great pain.
"She and her family gave us far more than we could ever give her. She was amazing," Maguire said.
The choir director called Samoa the perfect choir member. She was soft-spoken, with a rich, beautiful voice.
×
Most recent Utah stories