Estimated read time: 2-3 minutes
This archived news story is available only for your personal, non-commercial use. Information in the story may be outdated or superseded by additional information. Reading or replaying the story in its archived form does not constitute a republication of the story.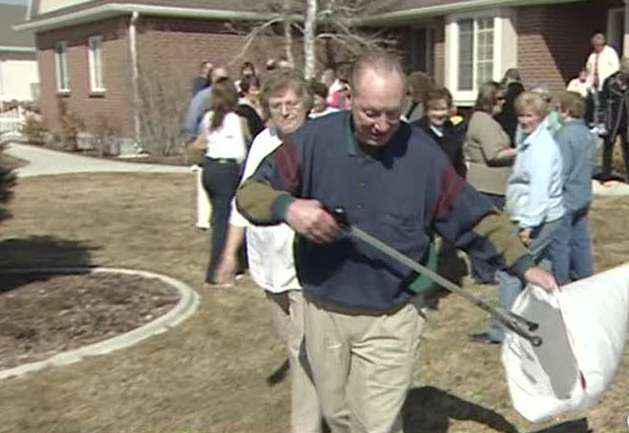 SOUTH JORDAN -- A South Jordan man is making his neighborhood a better place to live by getting rid of trash, once piece at a time. You can often catch Paul Brown outside, cleaning the streets and gutters in his community.
Paul has a laugh and smile neighbors have come to know and love.
Ever since moving into the neighborhood two years ago, Paul and his wife have taken their morning walk armed with plastic bags, looking for litter. One of their neighbors, Apryll Carter, nominated Paul for a High 5.
"He is amazing," she said. "He loves his neighbors. He loves his community and he is every day cleaning up garbage, making everything look beautiful for us. Because of (Paul) we get to enjoy a beautiful city. He does this with the health problems he's had lately."
First it was a tumor in his neck that required the replacement of some vertebrae. Then, a couple of weeks ago he suffered a stroke. Neither stopped him from keeping the neighborhood clean. Another neighbor, Shanna Lindorff, said, "After his tumor was out, it was like three days later you see this man back out on the street. I'm going, this is crazy! This guy just came out of the hospital. He is unbelievable."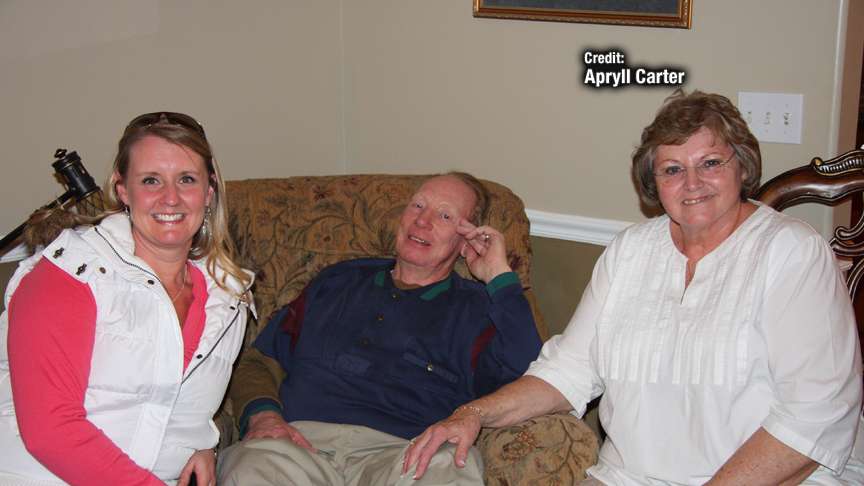 While Paul could easily use health concerns as an excuse to sit at home and relax, he has a different attitude.
"Just whatever comes, you take and keep going," he explained. "That's all I do. You know, you can't give up. There is no sense in giving up. The next day, as long as you wake up the next morning, you keep going."
That "can do" attitude has changed the people who see Paul serve every day.
"If he can do it, I can do it. And everyone can do it," Apryll Carter said. "I've been inspired and now I go walking in the mornings and I'm picking up garbage. I have people passing me saying, 'That's a great idea.' I'm like, 'It's not my idea.'"
"He's great and loving. He keeps the neighborhood looking clean." Paul told us, "I just love the neighborhood and as long as we work together we can keep it safe and beautiful."
Friends and family held an open house for Paul to again express their appreciation for all that he does in that South Jordan community.
As part of our High 5, Oulessebougou Utah Alliance is giving Paul a night out with his wife -- two tickets to a benefit dinner at Little America on April 24. Proceeds will go to help humanitarian efforts in Africa.
To nominate someone for a High 5, click here.
E-mail:bwalker@ksl.com
×
Related links
Most recent Utah stories