Estimated read time: 2-3 minutes
This archived news story is available only for your personal, non-commercial use. Information in the story may be outdated or superseded by additional information. Reading or replaying the story in its archived form does not constitute a republication of the story.
Gene Kennedy Reporting It's been done in cities like New York, Los Angeles, Seattle and now Salt Lake City.
The first complex to offer permanent housing for the homeless in Utah will open in just a few days. A lot of people are really excited about this.
City officials think this could bring people off the streets and free up crowded shelters as well.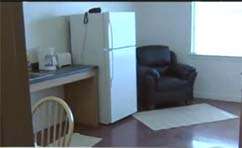 The grand opening of the Sunrise Metro Apartments is today. The apartments at 580 South 500 West include 100 units that are designated for the homeless.
Bill Nighswonger of the Housing Authority said, "It is different. They have to go through some Section 8 vouchers, but there's no requirement to have a job. They can come with zero income."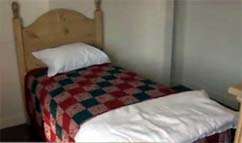 If a tenant does have a job, the rent is no more than 30 percent of the person's income. The apartments are modest, at 420 square feet. Two of the floors are alcohol-free.
The complex is in an industrial area outside downtown, near 600 South and I-15. It will accommodate nearly 20 percent of Salt Lake County's chronic homeless population.
Salt Lake City Mayor Rocky Anderson said, "We know there will be major changes in hundreds of people's lives, in the lives of hundreds of families in this community as their needs are being better addressed."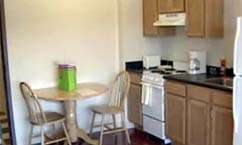 Sunrise will offer substance abuse and mental health counseling, state job fairs, and a clinic for visiting doctors to conduct medical exams.
A ribbon-cutting ceremony is planned for this afternoon. The homeless will officially move in beginning April 5, and the developer is certain every unit will be taken.
Tax credits and government grants paid for this $12 million facility.
The county is building 84 additional units near 3100 South between State Street and West Temple. Those should be finished in a year. The goal is to virtually wipe out chronic homelessness.
×
Most recent Utah stories