Estimated read time: 1-2 minutes
This archived news story is available only for your personal, non-commercial use. Information in the story may be outdated or superseded by additional information. Reading or replaying the story in its archived form does not constitute a republication of the story.
Ashley Hayes Reporting A fire in Alaska caused extensive damage to an LDS chapel and was close to the Anchorage Temple.
Firefighters don't know what caused the fire, but they do not believe it was arson. No one was inside at the time of the fire, and no one was hurt.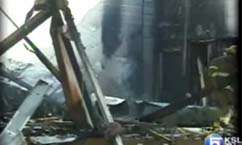 This morning church members came out to see the building many of them have attended for decades.
Tammy Hogge is a member of the Anchorage Stake. She said, "I've been going here for over 25 years. It's just sad that in 12 hours it's gone. I had my wedding reception here. My son was baptized here. It's really sad."
The fire started in the roof. When crews arrived, one of the nearby fire hydrants was frozen solid. Crews say they were forced to access two other hydrants.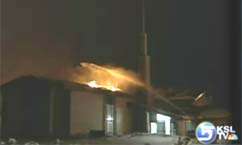 Firefighters say this was a large blaze, adding they don't often see fires of this magnitude in Anchorage.
"About half the firefighters in Anchorage are here right now," said Deputy Chief Tom Kempton of the Anchorage Fire Department. "When a fire goes to a second alarm, we have to pull in all of the extra resources. So we shuffle throughout town to cover other areas. We've been moving apparatus all over town in the last hour."
The Brayton Chapel is close to the Anchorage LDS temple, but the temple was never threatened. Now church officials are doing damage control.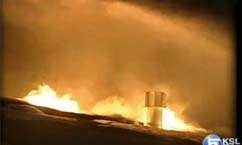 "What we're going to do is shorten our meeting time, scrunch everyone together and meet in a chapel next Sunday," explained Mel Nichols, president of the Anchorage Alaska stake.
Church members say they are just thankful no one was hurt.
Thirty years ago another fire burned down the Brayton Chapel just before it opened.
×
Related links
Most recent Utah stories