Estimated read time: 2-3 minutes
This archived news story is available only for your personal, non-commercial use. Information in the story may be outdated or superseded by additional information. Reading or replaying the story in its archived form does not constitute a republication of the story.
SALT LAKE CITY -- A lot of times we find there's a story behind a story. In this case, it's the Casaus family, barely hanging on financially and trying to do what's right.
But when the family's truck was stolen and totaled Saturday, it made bad situation even worse.
Home for Jason Casaus isn't the best right now. Instead of his wife and two kids, his main companion is the family dog.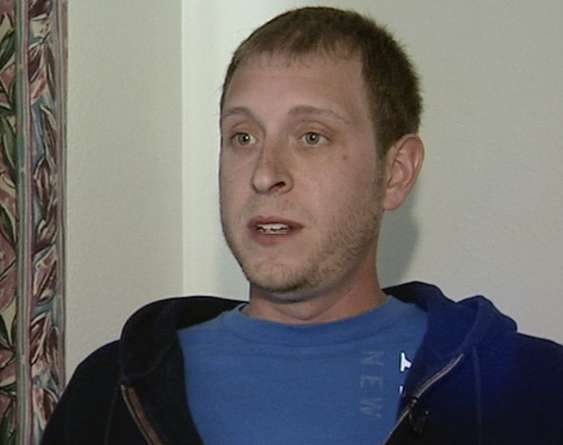 Jason's home is a tiny motel room off of Interstate 15. The problems started months ago.
Jason owns J.C. Masonry and Stone. Big jobs, small jobs; he can do them. The problem is they stopped coming in. Then a major job he finished never paid up. The next thing the young family knew they were behind on their bills.
"I go out every day and pass out fliers," Jason says. "I'm a hard worker. I'll work seven days a week, 12 hours a day."
Jason sent his wife and kids to live with relatives in Hawaii while he stayed behind to work to pay off debts. Last Friday, he saw a glimmer of hope: a new project in the Avenues.
But that was all dashed Saturday. As Jason was loading his dog into his truck, Brandy Dean Hanlon hit him in the head and jumped into his truck.
"I ran to the front of the truck and [said] What are you doing?' And she tried to run me over and left," Jason says.
When police spotted the car later that day, Hanlon led them on a chase through several cities. She eventually crashed into a fence, totaling Jason's uninsured truck.
The majority of tools and equipment Jason stored in the back for his upcoming job were gone. But the worst part for him: Hanlon's statements to police. She said she stole the truck because she wanted to go back to jail and led them on the chase because it was fun.
"Pretty much all we had was that truck and what was in it, and she just threw it in the trash for 30 minutes for her amusement," Jason said.
Hanlon will face charges of car theft and aggravated assault on a police officer for attempting to run an officer over.
If you are interested in having Jason's company bid on a project, you can contact him at 801-330-0761 or by e-mail at jcmasonrystone@gmail.com.
E-mail: sdallof@ksl.com
×
Related stories
Most recent Utah stories