Estimated read time: 2-3 minutes
This archived news story is available only for your personal, non-commercial use. Information in the story may be outdated or superseded by additional information. Reading or replaying the story in its archived form does not constitute a republication of the story.
Not all members of our families see eye to eye on politics. Sometimes the sparks fly; other times the weight of the problems are greater than politics.
Tonight, we found a married couple with American aspirations, different politics and big concerns.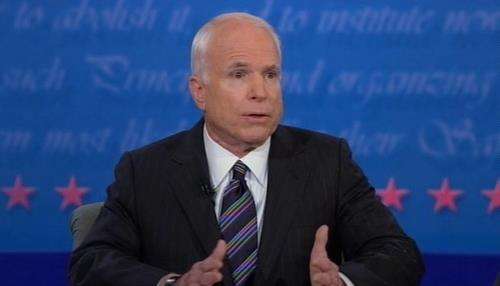 Sunni and Aaron Thompson are middle-class Utahns in their 30s. Sunni's a Republican, a John McCain supporter. "People are mad. They blame George Bush. So, he's got that against him," she said.
Aaron's a Democrat and campaigned for Bill Richardson for president. "This is still anyone's race to some extent. The polls are reading for [Barack] Obama, but this is going to be a hard race," he said.
They both have steady jobs and want to raise a family, but they worry about the future of their finances and whether they can turn their dreams into realities.
"Absolutely the economy has become the referendum of the Bush administration and everything that has happened the last four years, and McCain trying to distance himself from it is absolutely derailing his campaign," Aaron said.
They watched the debate tonight pretty certain McCain will carry Utah. But they also sense that Obama is taking command of the campaign nationally.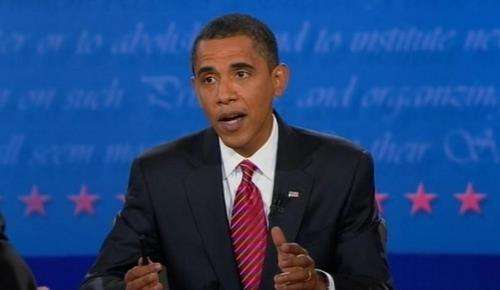 "The people my age all have told me they're voting for Obama, which I'm frustrated about and confused about because I wonder why. But it's because they want change," Sunni said.
The Thompsons say it's a heavy time to be a young couple. "We wonder if we are ever going to be able to have children and how they're going to be growing up in this world. There's a lot of things we're dealing with," Sunni said.
They're optimistic but realistic, and they believe there's plenty of sacrifice ahead for all Americans regardless of who takes the White House.
E-mail: jboal@ksl.com
×
Related links
Most recent Politics stories