Estimated read time: 2-3 minutes
This archived news story is available only for your personal, non-commercial use. Information in the story may be outdated or superseded by additional information. Reading or replaying the story in its archived form does not constitute a republication of the story.
Salt Lake City prosecutors filed a criminal charge today against Mark Walker in a case involving bribery allegations which have roiled Capitol Hill for months. An attorney for former state lawmaker Mark Walker says he made mistakes but is innocent.
Former GOP Rep. Mark Walker was charged with one count of "inducements not to become a candidate," a class B misdemeanor.
His attorney, Jim Bradshaw, takes strong exception to the version of events spelled out in the probable cause statement, which he calls "fictionalized" and "politicized." He says three other prosecuting agencies before this decided not to file charges, and the probable cause statement, which lays out this series of events, is very one-sided.
Bradshaw says there's no question the conversation took place but says this was much more of a two-sided conversation than has been portrayed here and that, that kind of conversations take place all the time and never result in criminal charges.
Last spring, Richard Ellis, at the time a deputy treasurer, and Walker, a lawmaker from Sandy, were facing off in the GOP primary for treasurer; a post Ellis ultimately won.
According to court documents, in March of last year Carl Empey, an employee with Zions Bank and an associate of Walker's, e-mailed Ellis, stating, "Looks like he wants to offer you $160,000 a year to be his deputy"; a conversation Walker allegedly confirmed later that day.
Salt Lake City Prosecutor Sim Gill said, "It was communicated to one candidate by another candidate that you will benefit to the tune of $56,000 to $60,000 if you step out of the race."
Ellis believed he was essentially being asked to drop out of the race for what amounted to a bribe, a $56,000 pay increase. He contacted an attorney in his office who advised him "this type of an offer was illegal."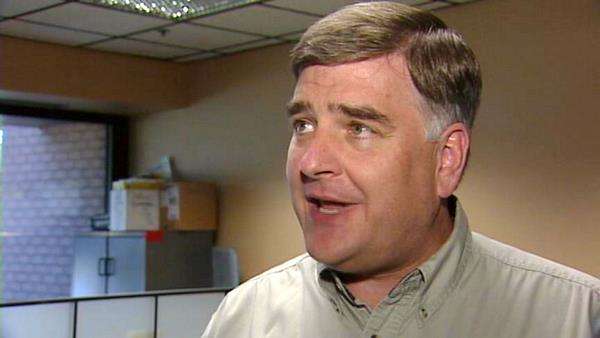 Ellis said he later told Walker he believed the offer was illegal. When asked about where the money would come from, Walker allegedly told Ellis, "I have talked to the person that can make that happen, and you and I both know who that is."
Walker's attorney says his client is innocent, having done nothing more than have the kind of conversation which takes place every day in American politics. Jim Bradshaw, Walker's attorney, said, "Mark made mistakes in terms of having this conversation, but beyond that mistake and having this conversation, yes he is."
The case was the first of several involving bribery allegations on Capitol Hill which surfaced last year.
Walker is scheduled to be arraigned next Friday, Jan. 23
E-mail: jdaley@ksl.com
E-mail: mgiauque@ksl.com
×
Related links
Related stories
Most recent Politics stories