Estimated read time: 3-4 minutes
This archived news story is available only for your personal, non-commercial use. Information in the story may be outdated or superseded by additional information. Reading or replaying the story in its archived form does not constitute a republication of the story.
A former state lawmaker entered a guilty plea in a high-profile bribery investigation today.
Mark Walker pleaded guilty in the Salt Lake City Justice Court to "inducement not to become a candidate," a class B misdemeanor.
As part of a plea in abeyance, Walker must perform 100 hours of community service and pay a $250 fine within 12 months. If that happens, the matter will be dismissed.
Walker also agreed to provide complete and full disclosure of his knowledge of the events related to this controversy, which involved the primary race for Utah Treasurer last year. The case revolved around discussions Walker, a candidate for State Treasurer, had with then Deputy Treasurer Richard Ellis, also a candidate.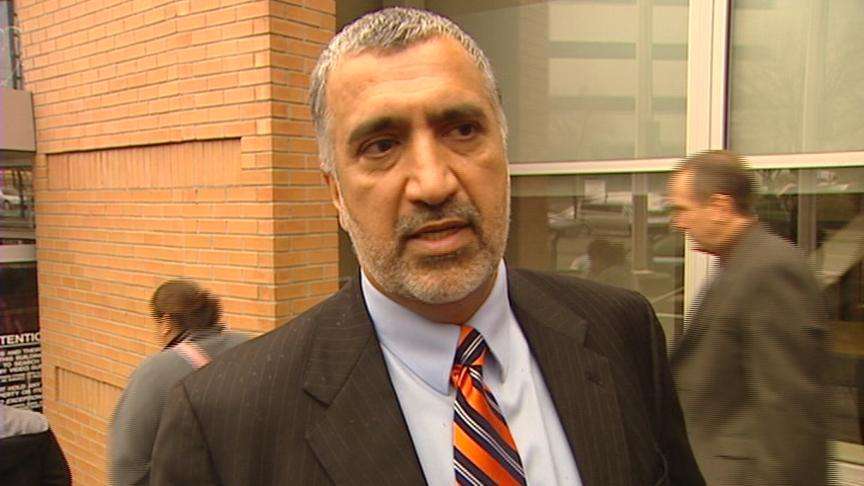 Salt Lake City prosecutor Sim Gill said, "The most important thing out of this kind of a process is transparency. I think it is absolutely in the best interests of the community to figure out what happened, how it happened, who was involved to the fullest extent possible, because transparency is what's going to give us institutional integrity."
Walker suggested Ellis could stay on and receive what amounted to a $56,000 pay raise if Ellis would drop out of the race. Ellis ended up winning the post. Walker and his attorney maintain the conversations were much more two-sided than prosecutors have portrayed.
When asked if he was the fall guy, Walker said, "no." He said, "It's always tough when you're in my situation not to feel that way. Looking back on it, there was probably a mistake in judgment that I made. And that's why I decided to take the plea. And so fall guy? No."
Gill said, "The point we want to get across is that if you participate in this kind of behavior, you will be held accountable, and we will prosecute you if there's evidence of that."
Of most intrigue, two comments Walker allegedly made, contained in the prosecution's probable cause statement, which Walker and his attorney vehemently dispute. Regarding the generous Ellis pay raise, Walker allegedly said to a witness, "I've talked to the man who can make it happen." And later to Ellis, Walker allegedly said, "I have talked to the person who can make that happen, and you and I both know who that is."
Today Walker said, "This idea of a Mr. Big, it was never there. You know, a seven-month investigation, they would have been more than happy to find Mr. Big. There never was. It never happened."
Walker's attorney, Jim Bradshaw, said, "This incident has almost become symbolic of a dispute between certain factions of the Republican Party, Democratic Party. I think it's grown disproportionally because of those other disagreements."
Walker said, "I probably shouldn't say this, but I think he did a good job of using it has a political tool to win an election."
In the plea today, Walker agreed to meet with prosecutors and disclose fully what he knows, under oath, within the next 30 days.
Walker, who is currently looking for a job, said he was ready to move on with his life. He said he wasn't likely to return to politics for a long time.
E-mail: jdaley@ksl.com
E-mail: mgiauque@ksl.com
×
Related links
Related stories
Most recent Politics stories