Estimated read time: 2-3 minutes
This archived news story is available only for your personal, non-commercial use. Information in the story may be outdated or superseded by additional information. Reading or replaying the story in its archived form does not constitute a republication of the story.
The battle over illegal immigration is simmering at Utah's Capitol. Even though it's happening behind the scenes, it has the potential to erupt into a major issue this year.
The battle could very well be over a law that's set to go into effect July 1st. The question: Should it still go into effect? Lawmakers passed Senate Bill 81 last year. It's a comprehensive crackdown on illegal immigrants through their ability to get a job and government services. And it calls for police to assist in enforcing immigration laws.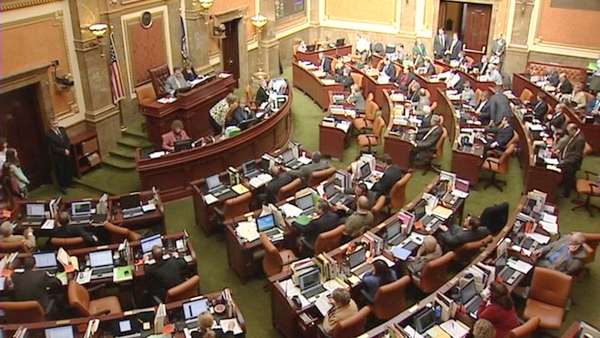 But some lawmakers don't feel there is enough evidence of the negative immigrant impact. They want to delay the effective date another year. But there are also plenty of lawmakers who don't want a delay.
Senate Minority Leader Sen. Pat Jones said, "There are a number of people who would like to see it changed, that perhaps we ought to wait a year for implementation."
"I'm not interested in delaying it anymore," said Sen. Scott Jenkins, R-Plain City. "It's run its course, and I'm saying let's put it in and go with it."
A legislative task force concentrated on immigration issues over the summer and also came up with a new, more specific bill.
House Bill 64 would create a multi-agency task force to crack down on violent, criminal illegal immigrants. It would be a new program but would specifically deal with things like gangs and drugs. House Majority Whip Rep. Brad Dee said, "There's a lot of people who are not committing a crime other than the fact that they're here illegally. This would basically focus on those that are committing those felony crimes and take care of the top echelon we're concerned about with the problem."
The concerns about dealing with this issue include the cost: potentially millions of dollars to beef up enforcement. It's money the state simply doesn't have right now.
E-mail: rpiatt@ksl.com
×
Related stories
Most recent Politics stories