Estimated read time: 2-3 minutes
This archived news story is available only for your personal, non-commercial use. Information in the story may be outdated or superseded by additional information. Reading or replaying the story in its archived form does not constitute a republication of the story.
A divide appears to be growing within Utah's Republican Party over gay rights, an issue which has captured plenty of public debate over the past few weeks.
Recent comments and poll numbers reveal a sharp divide in the GOP. Which is the face of Republican Utah: Republican state Sen. Chris Buttars or Republican Gov. Jon Huntsman, who recently said he supports an expansion of rights for same-sex couples, including civil unions?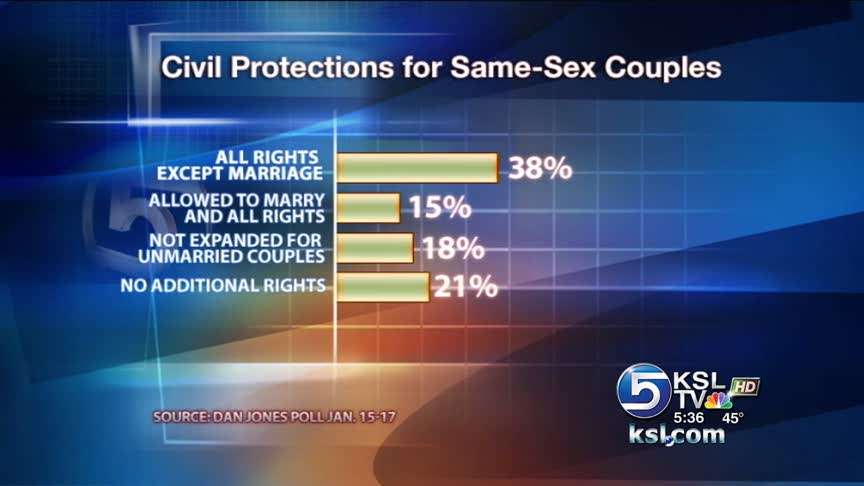 "We have the ability to enhance equal rights toward others, and we haven't done enough of that," Gov. Hunstman said.
That drew this from Gayle Ruzicka, of the Utah Eagle Forum, on the right, who say he's not a "real": "Well shame on him!"
Buttars said he was shocked by Huntsman's comments. Later, others were shocked when Buttars said "homosexuality will always be a sexual perversion," calling gays "America's greatest threat."
Republican leaders stripped Buttars of a committee chairmanship. Senate President Michael Waddoups said, "We agree with many of the things that he said. We disagree with some of them."
A recent Dan Jones and Associates poll for KSL illustrates the divide. 38 percent of Utahns polled support rights for gay couples, including tax breaks, death benefits and medical visitation rights, but not gay marriage, essentially Huntsman's position.
A look at the cross tabulations within that 38 percent shows sizable percentages, though not a majority, of those on the right or in the middle also support expanding gay rights but not gay marriage. 48 percent who call themselves "somewhat conservative" back that position.
Even a quarter of those who call themselves "very conservative" share the Huntsman perspective.
Some political observers say the Republican Party is on a collision course with itself.
Tim Chambless, a political science professor at the University of Utah, said, "We can see that the Republican Party, being the dominant party in Utah, cannot be all things to all people, that it's a divided party."
Those poll numbers may help explain Huntsman's continued popularity. A third of Utahns polled did say they had a less favorable view of Huntsman after he made those comments, but his overall favorability numbers dropped just 10 points to a still-enviable 80 percent.
E-mail: jdaley@ksl.com
×
Related stories
Most recent Politics stories