Estimated read time: 3-4 minutes
This archived news story is available only for your personal, non-commercial use. Information in the story may be outdated or superseded by additional information. Reading or replaying the story in its archived form does not constitute a republication of the story.
SALT LAKE CITY - Gov. Jon Huntsman signed 98 bills into law Wednesday. Among them, a ban on a flourishing, high-tech way to communicate that's had deadly consequences: texting while driving.
Ban on texting while driving to become law
If you're addicted to your iPhone, or glued to your Blackberry, and can't take a drive without firing off a text or an e-mail, you're going to have to learn to do without it. Come May 12, that's a class C misdemeanor.
"I think everyone falls into the category where they text a little while they are driving," said Utah Highway Patrol Trooper Cameron Roden. "It's mainly just to improve the safety out here for drivers on our Utah roadways."
The governor's spokeswoman, Lisa Roskelley, told us, "Governor Huntsman feels that this is good policy because people need to be aware of what they're doing when they're driving."
According to the new law, you can still make calls -- no hands-free device required.
UHP admits the texting ban will be tough to enforce. "As they're driving and see someone looking down, they'll have to pay close attention to see if someone is texting on their phone or looking for something in their car," Roden said.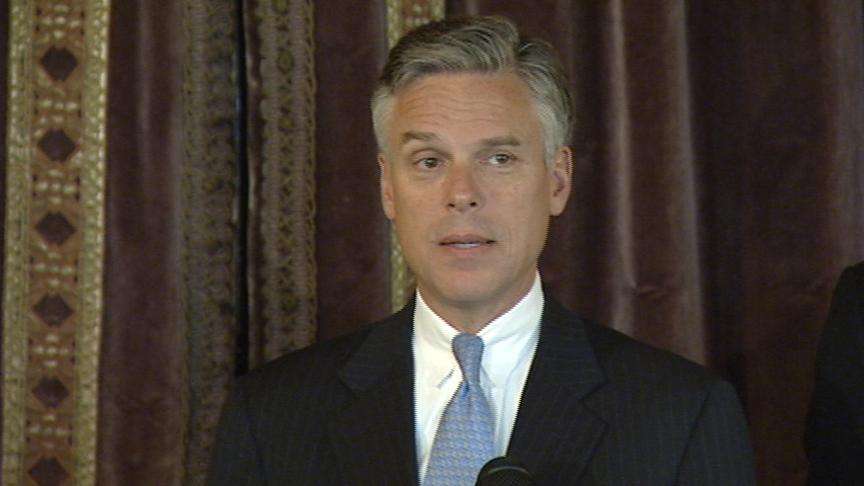 For example, a driver who appears to be sending a message could be reading a piece of paper, eating something, or even smoking a cigarette. And even if a police officer or highway patrol trooper can't tell whether a texting or dialing a 10-digit number, the Legislature and the governor think this bill sends the right message.
"It's one of those tools in the toolbox. It may not be the only thing the cops are paying attention to, to pull people over for. Certainly, it's something they're going to be aware of," Roskelley said.
When police investigate a crash and suspect a driver was on a cell phone, they can subpoena records. The bill was drafted as a tool to enhance penalties when texting or e-mailing is a cause of a crash.
"Text messaging while people are driving definitely presents a hazard and a definite distraction," Roden said.
Two bills vetoed
Huntsman also vetoed two bills Wednesday, including one that would have placed advertising restrictions on stores selling violent video games.
The governor had been pressured by retailers and video game players to veto House Bill 353, sponsored by Rep. Mike Morley, R-Spanish Fork. The bill would have exposed stores to civil action if they advertised that they don't sell video games rated "Mature" to underage kids, but did anyways.
Huntsman's veto letter says he opposed the bill because it would have led to stores deciding not to label any video games, rather than risk running up against the law.
The other bill Huntsman vetoed Wednesday would have allowed some property owners to divide their land up without meeting county subdivision ordinances.
------
Story compiled with contributions from Jed Boal and The Associated Press.
(The Associated Press contributed to this report. Copyright 2009 by The Associated Press. All Rights Reserved.)
×
Related links
Related stories
Most recent Politics stories