Estimated read time: 2-3 minutes
This archived news story is available only for your personal, non-commercial use. Information in the story may be outdated or superseded by additional information. Reading or replaying the story in its archived form does not constitute a republication of the story.
SALT LAKE CITY -- One of Utah's top Democrats and a prominent former Republican congressman have joined forces to push for an independent commission to redraw political boundaries.
That power currently rests with state lawmakers. But a new group has formed, called Fair Boundaries, and it wants to give that job to an independent commission.
The group needs to gather more than 95,000 signatures to put it on the ballot in 2010.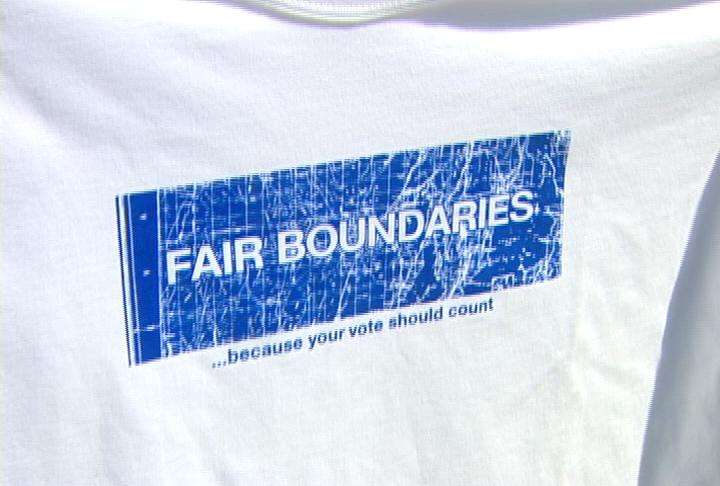 On Wednesday, the first two people signing were former GOP Rep. Jim Hansen and current Salt Lake County Mayor Peter Corroon, a potential Democratic candidate for governor next year.
"There's two or three places I don't think the legislative body should go: one is setting their own pay and one is anything to do with reappointment. Let the people do that, because there really is a conflict. We can see that," Hansen said.
"It's about good government," Corroon said. "It's about allowing the voters to decide who their political representatives should be, rather than the political representatives deciding who they're going to have vote for them. It doesn't make sense. It's bad government."
One example of the problem, they say, is the current map of Utah's congressional districts. The group says the map, drawn after the 2000 census, is an example of gerrymandering--deliberately shaping districts to help or hurt particular candidates.
Typically, leaders in the Utah legislature have rejected the idea of changing the process, arguing an independent commission would still be political but not accountable to voters.
The group says it will aim to gather 115,000 signatures by April, but it won't be an easy task. It's a lot of signatures, and they'll need to reach a certain threshold in 26 of 29 counties.
If it passes, the commission would draw maps for the 2012 election.
E-mail: jdaley@ksl.com
×
Related links
Most recent Politics stories