Estimated read time: 2-3 minutes
This archived news story is available only for your personal, non-commercial use. Information in the story may be outdated or superseded by additional information. Reading or replaying the story in its archived form does not constitute a republication of the story.
SALT LAKE CITY -- A group committed to government integrity and openness has specific ideas about making changes in Utah.
This is one group with clout -- it's called the Governor's Commission on Strengthening Utah's Democracy. It's clear that many people are cynical about government and elected officials, but the people on this commission really want to heal that divide.
This group is a bi-partisan mix of people in various professions. Former Gov. Jon Huntsman started the group rolling, with a charge to find ways to increase voter participation.
Thursday, the group made some specific recommendations to Gov. Herbert and the Legislature.
It's one step at a time with issues like this, but both the governor and the commission feel the effort is worth it.
Kurt Jowers, the commission's chairman, said, "We're looking at it through the prism of strengthening our democracy. How do we get people more engaged? Are there rules that make people more cynical or keep people from participating?"
Gov. Herbert said the diversity of the commission is key.
"It's important to get kind of an outside look, you know, kind of a fresh perspective with a lot of different stake holders who have different perspectives and different views and different backgrounds, and see if we can't improve the process," he said.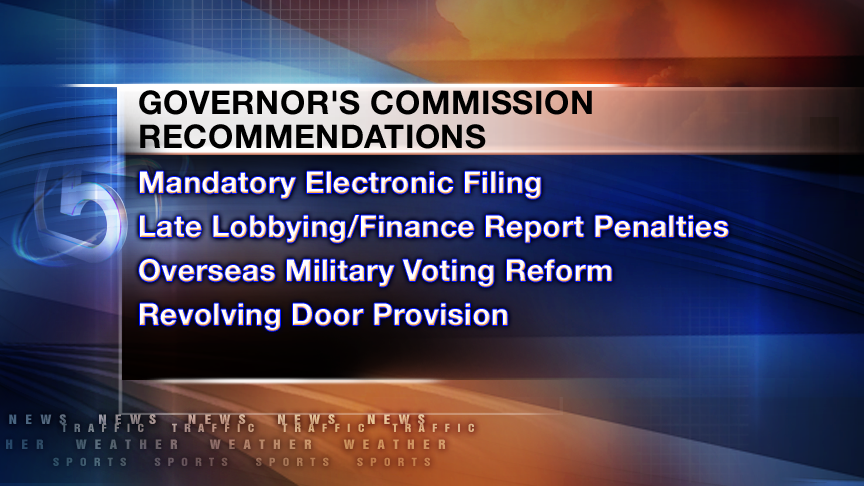 Recommendations include mandatory electronic finance and lobbying reports that are available to the public sooner, imposing a fine or penalty for late lobbying or finance reports, overseas military voting reform and adjusting the revolving door provision -- which would require a one year cooling off period for all ex-legislators who are offered lobbying jobs. Right now, the law has exceptions.
Some members of the public have strong feelings about these issues. Some feel a commission like this one can't do any good.
The current ethics and redistricting initiatives that are circulating started after lawmakers got them removed from the list of things this commission could take on.
E-mail: rpiatt@ksl.com
×
Most recent Politics stories