Estimated read time: 2-3 minutes
This archived news story is available only for your personal, non-commercial use. Information in the story may be outdated or superseded by additional information. Reading or replaying the story in its archived form does not constitute a republication of the story.
SALT LAKE CITY -- A graduate of Highland High School has put up $1 million to unseat the most powerful man in the United States Senate: Nevada's Sen. Harry Reid.
"Fundamentally, I think Harry Reid is out of touch with the average Nevadan," says John Chachas, who is now a potential candidate for the U.S. Senate.
No question the Senate majority leader faces discontent in his home state. In a crowded field of potential Republican challengers, at least two already out-poll him in legitimate surveys. But is there a place in a race against Reid for this Wall Street investment banker who hasn't lived in Nevada for a quarter century, and who has no political experience?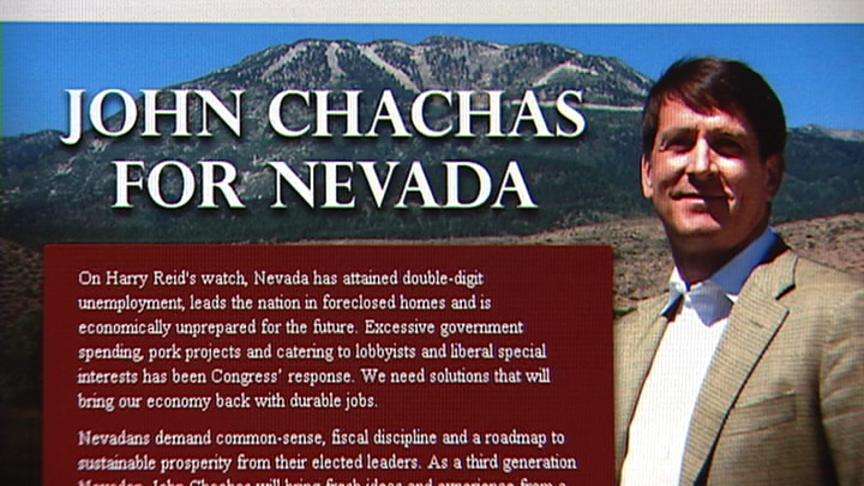 "I think I will have a lot of traction very quickly," Chachas says.
Chachas grew up in Ely, Nev., until he was a teenager and his family moved to Salt Lake. He presents himself as a native Nevadan with Nevada values.
"It is not a state where people believe in earmarks and bailouts and stimulus," Chachas says. "People take care of themselves and take care of their neighbors. They're not big believers in federal government."
On Thursday, Chachas was back in Nevada for an early financial disclosure to demonstrate that he does have backing: $1.4 million raised this quarter; $1 million of that from himself.
Chachas insists his Wall Street resume can work to his advantage in a state with 13 percent unemployment.
"You can't fix Nevada without fixing the national economy, and you cannot fix this national economy with a government that is running a-trillion-and-a-half-dollar deficits for multiple years," Chachas says.
Chachas says he is running for the Senate as a fiscal hawk, if he runs. He is withholding a formal announcement until later in the year while he tests the waters.
E-mail: blindsay@ksl.com
×
Most recent Politics stories