Estimated read time: 2-3 minutes
This archived news story is available only for your personal, non-commercial use. Information in the story may be outdated or superseded by additional information. Reading or replaying the story in its archived form does not constitute a republication of the story.
OGDEN -- An Ogden bar was recently denied a liquor license because the state of Utah is out of them. For those bar owners, it's a frustrating struggle to make ends meet in an age when a liquor license makes all the difference, but only the Utah Legislature can change the current quota system.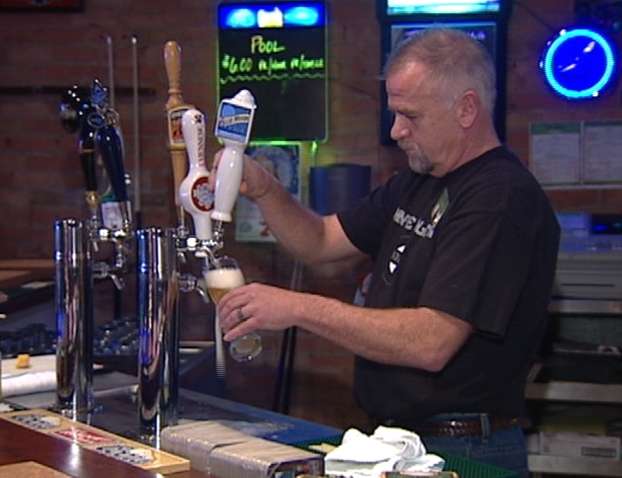 Ogden's Top Shelf Sports Bar has lots of room, lots of big-screen TVs, good food and a downtown location on its side. But what owner Jeff Socwell says it really needs is a liquor license. He calls it a matter of survival.
"We're really concerned about our ability to compete in the city here without that liquor license. It's crucial to us," Socwell says.
But for now, he can only serve beer. Top Shelf was shut out of a greater opportunity when the state ran out of liquor licenses this week. That means no wine or liquor drinks, limiting the kind of customers the business attracts.
Current Utah law limits the number of liquor licenses using a formula based on population. Both the governor and key legislators have said there is no appetite to take on this issue in the upcoming Legislative session.
The chairman of the Utah Department of Alcoholic Beverage Control board says that's a shame.
"We're in a stat that's looking at, where do we cut our budget? How do we cut this department or that department? And yet, we have people who are ready and willing to go to work, to open their doors, and we're stopping them," chairman Sam Granato says.
There is concern about "encouraging alcohol use and abuse," in the words of some legislators. But in an age when the state's population is growing and changing, the issue is crying for attention.
At least a half dozen other bar owners were also denied the license they say they need this week.
The Top Shelf will be open throughout the holiday season and New Year's Eve, selling beer only this year. The question now is whether the business will get what it's owners say it needs to survive in 2010.
E-mail: rpiatt@ksl.com
×
Most recent Politics stories