Estimated read time: 3-4 minutes
This archived news story is available only for your personal, non-commercial use. Information in the story may be outdated or superseded by additional information. Reading or replaying the story in its archived form does not constitute a republication of the story.
SALT LAKE CITY -- In November, the Salt Lake City Council approved new ordinances that forbid discrimination in employment and housing, based on sexual orientation. The Church of Jesus Christ of Latter-day Saints supported the ordinances.
More than two dozen spoke at the city council meeting, many telling personal stories of discrimination, based on their sexual orientation.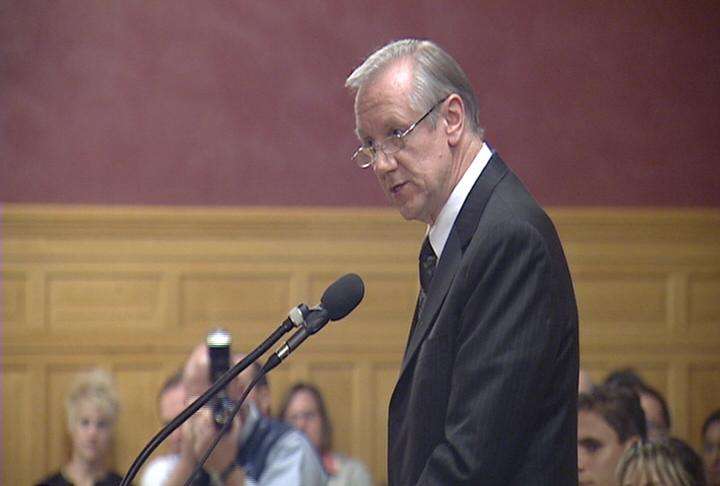 "I returned to work to find my job had been replaced," one Salt Lake City resident said.
"Thirty years ago, living on 1st Avenue, I was kicked out of an apartment for being gay," another told the councilmembers.
That discrimination moved not only council members, but Latter-day Saint Church leaders.
"I represent a church that believes in human dignity, in treating others with respect even when we disagree; in fact, especially when we disagree," said Michael Otterson, managing director of public affairs for the LDS Church.
Otterson said Church leaders are not changing their position against same-sex marriage. He read a statement that said, in part: "When it comes to basic human rights, the ordinances represent common-sense laws that should apply to everyone."
"The Church supports these ordinances because they are fair and reasonable and do not do violence to the institution of marriage," Otterson said.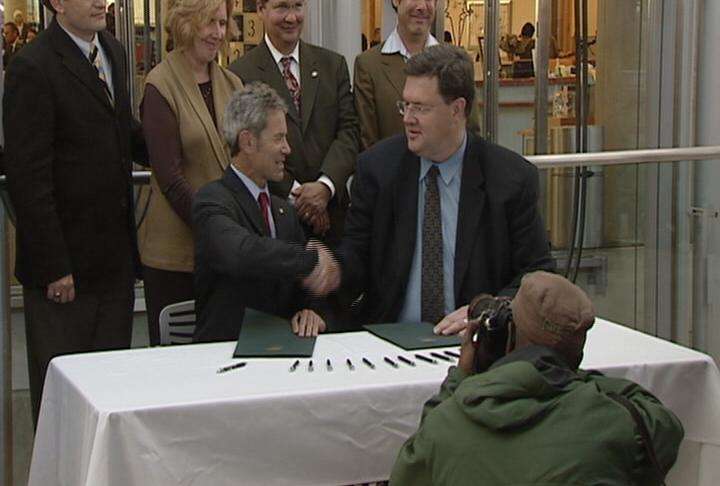 The Church's decision to speak out publicly is the result of a concerted effort by both the gay community and the Church finding common ground.
"We live in the same town, and the same community, but we missed each other for many years," said gay rights advocate Jim Dabakis.
The crowd cheered when the two ordinances passed unanimously.
"I think discrimination in any form in our city is just unacceptable. So, if it's historic to say something about this discrimination, then it's historic," said Salt Lake City Councilman Eric Jergensen.
Utah's openly-gay state lawmakers now think this might open to the door for statewide legislation.
"I think what applies to Salt Lake City would apply to the state, and should apply to the state as well," said Rep. Christine Johnson, D-Salt Lake City.
This month, Mayor Ralph Becker and the council chairman signed the ordinances. They will take effect April 2.
The Salt Lake County Council has given initial approval to two similar ordinances, and Johnson is proposing similar bills on Capitol Hill. Equality Utah executive director Brandi Balken hopes they pass.
"I think that we may get a lot more traction in the legislative session this year if we can actually get a Republican co-sponsor in the Senate," Balken says.
But conservative groups say the ordinances could lead to eventual changes in marriage laws. Stan Rasmussen, with The Sutherland Institute says, "There are specific, defined steps that are undertaken that can lead [to changes] and this isn't by our imagination. It's the story of California."
The Sutherland Institute issued a statement asking state legislators to overturn the ordinances. It reads, in part: "The approved ordinances are vague, dangerously broad, and unjust to the parties they seek to regulate."
------
Story compiled with contributions from Carole Mikita and .
×
Related links
Related stories
Most recent Politics stories