Estimated read time: 2-3 minutes
This archived news story is available only for your personal, non-commercial use. Information in the story may be outdated or superseded by additional information. Reading or replaying the story in its archived form does not constitute a republication of the story.
DRAPER -- A major new Utah law goes into effect in three days, and it's going to make renewing your driver license a much bigger hassle.
The wait for your driver license will soon be getting longer, and you won't be able to order a new license online thanks to new rules requiring you go to a state office and present proper documents.
Virgine Dujols, a legal immigrant from France, and her husband, Scott Hubka, visited the office in Draper Tuesday and were a bit confused about what the change might mean.
"I'm sure there's going be a lot of panic. That's why we're up here, 'cause we panicked thinking next year she'd have to get a privilege card, and she travels for her work," Hubka said.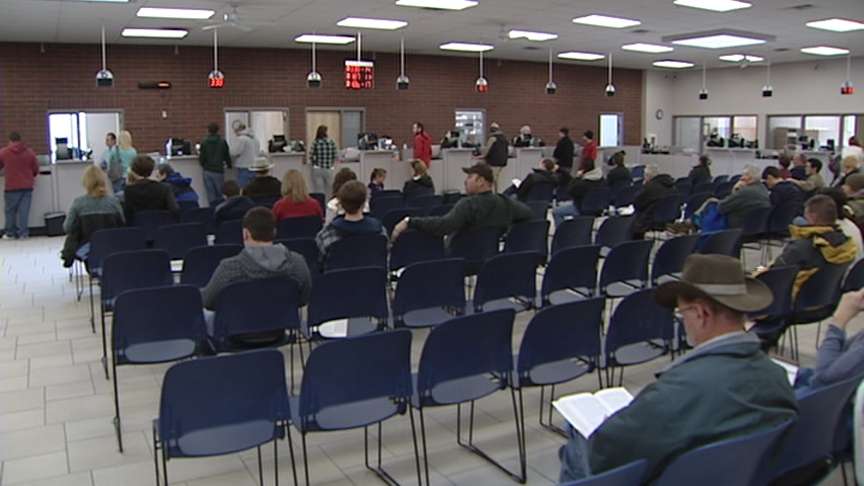 "It's a hassle. It's a hassle, let's admit it," Dujols said. "But it will be OK, I think."
The changes, which are part of a federal effort called the Real ID Act, were enacted after 9/11. They aim to insure only U.S. citizens and permanent legal residents can get regular driver licenses. Immigrants who are in the United States on a temporary basis can get a driving-privilege card.
"It is going to be asking our citizenry to bring in some additional documentation up front. We're trying to make it as user friendly, I guess, as possible," said Utah Driver Service Bureau Chief Chris Karas.
Drivers will need two documents:
A Social Security card, birth certificate, naturalization papers or passport
A utility bill in his or her name, or a recent bank statement
"It doesn't seem like a huge deal," said Riverton resident Aaron Taylor. "I don't have a problem with it."
Riverton resident Lucy Hussey said, "It has been nice to renew it online, but I've often come in because I need a new picture."
Beginning Jan. 1, non-citizens who can prove they're in the United States legally can get what's called a "limited-term" license.
If you still have questions, you can visit the Utah Driver License Division's website at publicsafety.utah.gov/dld/index.html for more information. You can also contact the division by phone at 801-965-4437.
E-mail: jdaley@ksl.com
×
Related links
Related stories
Most recent Politics stories