Estimated read time: 2-3 minutes
This archived news story is available only for your personal, non-commercial use. Information in the story may be outdated or superseded by additional information. Reading or replaying the story in its archived form does not constitute a republication of the story.
OREM -- Two teenagers are no longer members of the Orem Youth Council because of a question they asked former New York City Mayor Rudy Guiliani a while back at the State Capitol.
#comingup
The teens have come forward with video of the incident, which they say proves they were not out of line.
Stevie Smith says he wanted to know the mayor's response to an assertion in the book "Freakonomics." It claimed that an increase in abortions in the 1970s caused the decrease in crime in New York in the '90s, not Guiliani's policing program.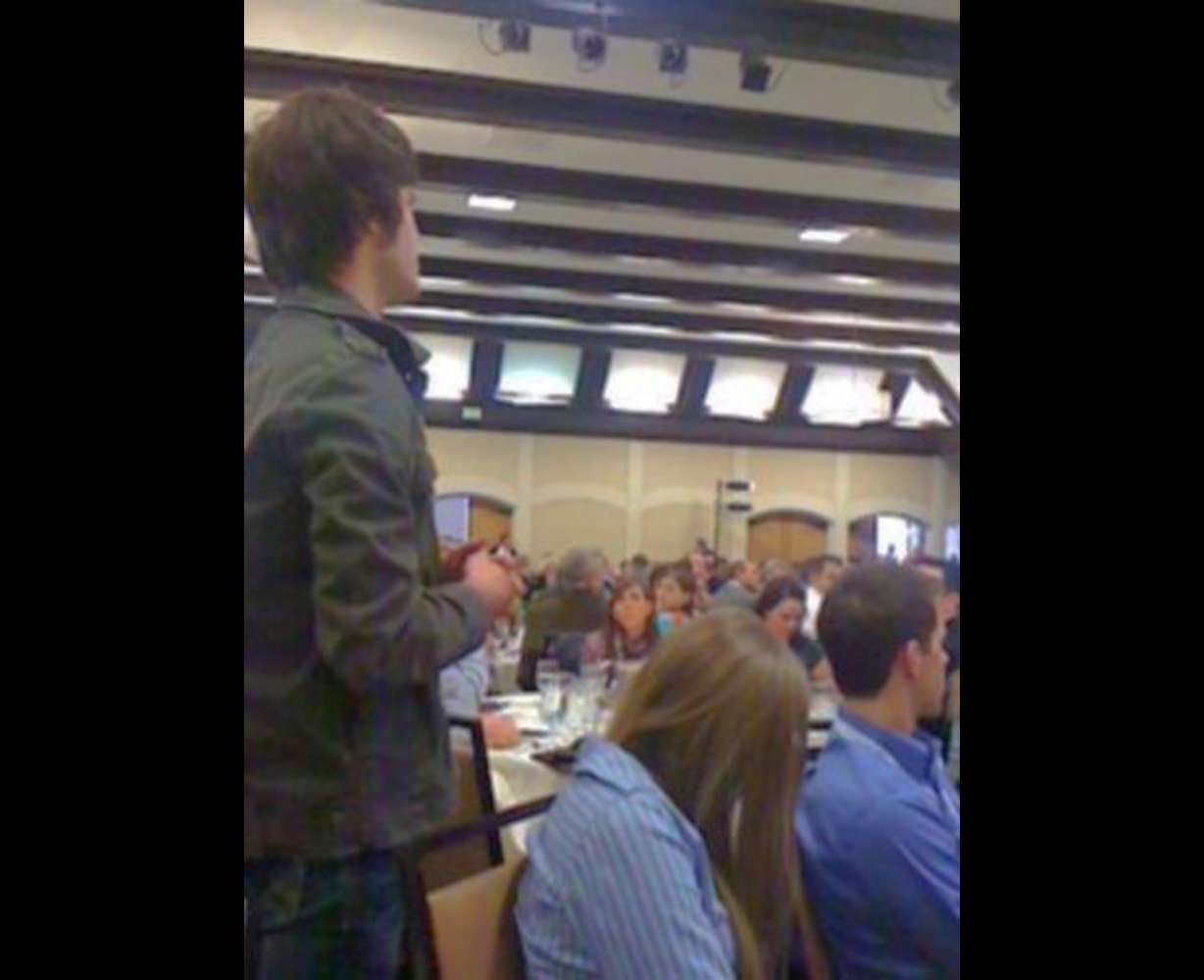 Smith's friend, Derek Sorensen, whipped out his camera phone to get it on tape.
"It's a big deal," Sorensen said. "I mean, we're teenagers and in the presence of Rudy Guiliani, and he's asking a question."
Guiliani responded graciously, but after the event, the Orem Youth Council leader was not happy.
"Paul just started yelling at me for asking the question. He was livid," Smith said.
"I was in shock for a little while because he was so angry," Sorensen said.
Paul Johnson leads the Youth Council. A couple days after the incident, he wrote both teens letters dismissing them from the council.
Johnson called Smith's question "disrespectful, rude and embarrassing to the City of Orem." He said "it was the wrong place and the wrong time" for such a question.
That reasoning puzzled both boys.
"This is a council that supposed to be getting us interested in government, and to get us curious about things, so I asked a question, which should be encouraged," Smith said.
Last week, Smith and Sorensen went to the Orem City Council and the mayor to appeal the decision. They were rejected. Both Johnson and the mayor cited past behavior as the main concern.
In his letter, Johnson wrote, "Yours is not the attitude that we want on Orem Youth Council."
"I think it's clear a breach on my civil liberties," Smith said. "It's disillusioned me on how fair our government system really is now."
KSL News tried to talk to Johnson on camera, but he wasn't available. He says he stands by his decision to remove Smith and Sorensen from the council.
E-mail: ngonzales@ksl.com
×
Related links
Related stories
Most recent Politics stories