Estimated read time: 2-3 minutes
This archived news story is available only for your personal, non-commercial use. Information in the story may be outdated or superseded by additional information. Reading or replaying the story in its archived form does not constitute a republication of the story.
Sandra Yi ReportingThe search is on for a man who robbed a Zions Bank and stole a woman's car. It happened at a Zions Bank on 1300 South and Foothill.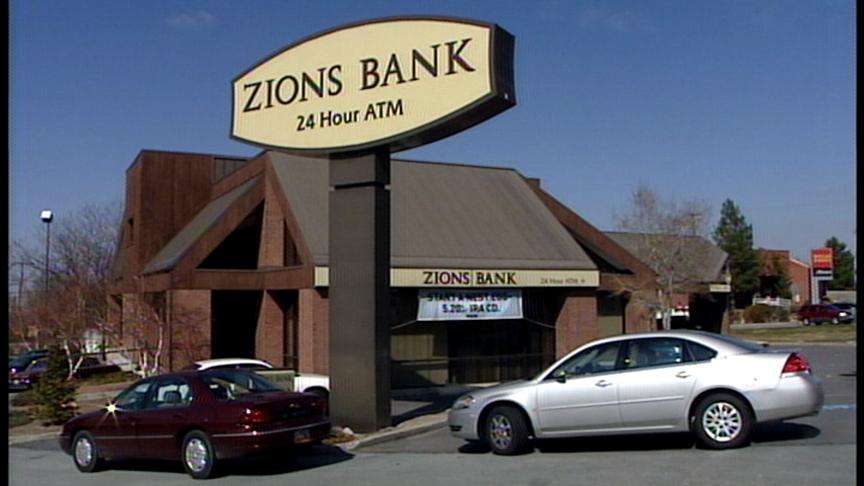 Police describe the robber as very aggressive. He was armed with a gun. He walked into the bank just about 11:00 this morning. He robbed the bank and then approached a customer and demanded her car keys.
The woman who was forced to give up her car keys says she was so shocked, she was speechless. "I'm glad that nobody got hurt; it's scary to have a gun pointed at you," she said.
The suspect may have targeted the woman, because they noticed each other in the parking lot, moments before the robbery. "He was walking down there and kind of standing, and had a backpack on," she said. He then made his way toward the bank. She had no idea, what he was up to. "And as I was coming from my car after locking it, I noticed him walking around this way, but I didn't pay attention."
He stormed into the bank, with a gun. The man then ran up to the tellers, demanding money, and then came back and demanded her car keys again. "He jumped over the rope and pointed a gun at me and said, 'Give me your keys'," she said. "He wasn't yelling; he was forceful."
The man ran out of the bank, jumped into the woman's car and was last seen heading west. The woman knew her license plate number, and police say that has helped speed up the search for the suspect. "We were able to pull up that plate number and have everything on that vehicle and get it out to other agencies," said Robin Snyder of the Salt Lake Police Dept.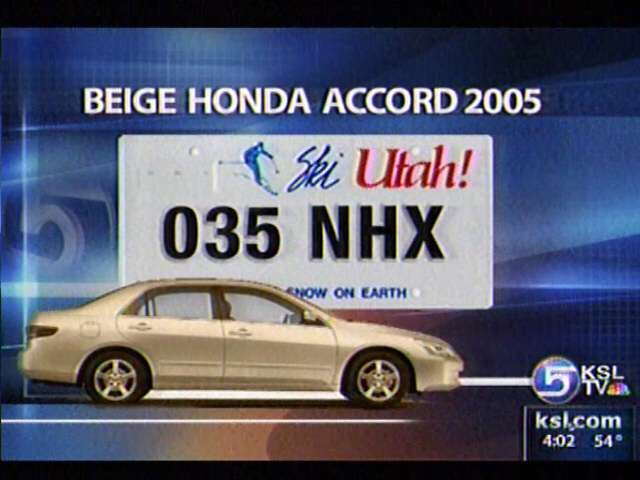 The car police are looking for is a beige 2005 Honda Accord with license plate 035 NHX. That car belongs to one of the customers and was carjacked by the bank robber.
The man is described as being in his 30's, 5'11' to 6'2, with dark hair, wearing a baseball cap and a black leather bomber jacket.
Police say they have an attempt-to-locate out on the car. They're still looking for the car at this moment. If you have any information, call Salt Lake City Police.
×
Most recent Utah stories