Estimated read time: 2-3 minutes
This archived news story is available only for your personal, non-commercial use. Information in the story may be outdated or superseded by additional information. Reading or replaying the story in its archived form does not constitute a republication of the story.
SALT LAKE CITY -- With the passage of the federal health care reform bill, many uninsured Utahns want to figure out how it will help them, and when.
Among them are people with pre-existing conditions, eager for immediate care and financial relief.
Samantha Gramse is one of them -- battling multiple sclerosis without insurance. Doctors diagnosed her a month ago, but she suspected she had the disease last fall.
"I had to walk really slow or I felt as if I was going to fall over," she says. "It got worse and worse from there. My right eye started to go, and then I could barely even walk."
But she feared the diagnosis.
"Then I knew I needed to see a doctor, but I was too, A: I didn't have the money, and B: I didn't want to have a pre-diagnosed condition," Gramse says.
Related:
Gramse knew that would disqualify her for affordable health insurance and she and her husband had already started the paperwork. Both were students and part-time workers when they married.
Even when her husband started full-time, there was no option through his job. Eventually, Gramse stopped school and work.
"I just couldn't hold on any more. I had to see a doctor, and as soon as he saw me, he put me in the hospital for two weeks," Gramse says.
The insurance that would have kicked in March 1 was denied. Her $1,600 a month medications to manage the MS will soon grow to $5,000 a month, and she already owes $28,000 for the hospital stay.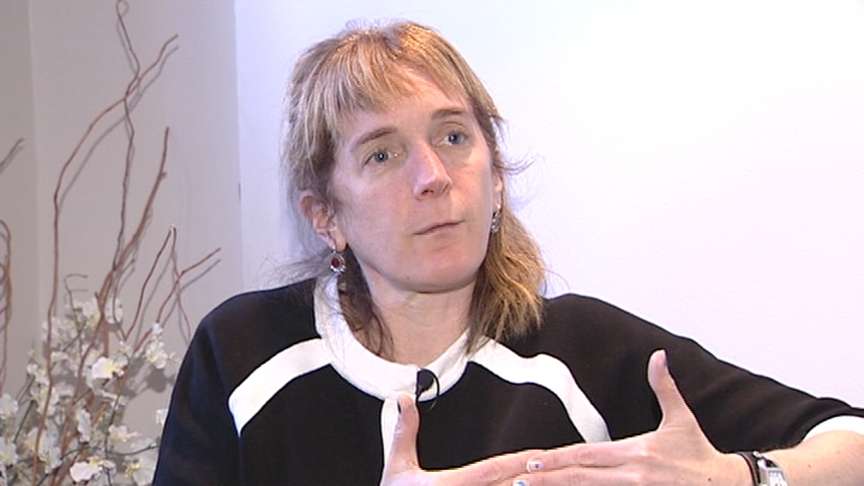 She's eager to get new federal help for the uninsured with pre-existing conditions, and a temporary solution should be available in 90 days.
"It will help them eventually, there's no doubt about that," says Judi Hilman, executive director of Utah Health Policy Project. "The question is, what are the mechanics of that help and the timing of that?"
Hilman says her office is getting calls from many Utahns who want to find out how the law will help them.
Gramse will likely be eligible for a so-called interim high-risk pool for the uninsured with pre-existing conditions.
"She is biding her time until 2014 when the more fundamental changes come into effect. That is when she will be able to get full, affordable coverage," Hilman says.
Gramse says that day can't come soon enough.
"Since I've been diagnosed, all I've been really worried about is not the disease, I've been worried about my money and how I'm supposed to pay for this," she says.
She plans to pursue a nursing career and looks forward walking and running again without trouble.
The state office that will handle provision of health care reform has 90 days to enact the program to help high-risk, uninsured patients, but there are still many questions to be answered.
Utahns seeking help will need to be patient while the details are worked out.
E-mail: jboal@ksl.com
×
Related links
Related stories
Most recent Utah stories