Estimated read time: 2-3 minutes
This archived news story is available only for your personal, non-commercial use. Information in the story may be outdated or superseded by additional information. Reading or replaying the story in its archived form does not constitute a republication of the story.
SALT LAKE CITY -- One man is dead and four others injured after a car crash on South Temple Tuesday morning. Police say they now think alcohol was involved.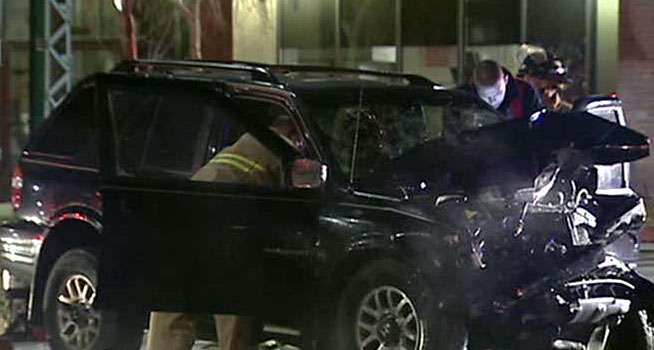 Police believe the 26-year-old driver of a black Honda Passport was driving under the influence when his car smashed into a silver Volkswagen Passat, killing the driver, 25-year-old Michael Peterson of Sandy.
Police say they believe the driver of the black Honda ran a red light at the intersection of E Street and South Temple where the crash occurred around 1:45 a.m. They say the silver Volkswagen was turning east and was struck on the driver side door, just as it had entered the middle of the intersection.
"There were witnesses eastbound [on South Temple] at the intersection right there that were stopped at a red light," said Sgt. Dennis McGowan of the Salt Lake City Police Department. "That's one of the reasons we're presuming the light was green for the VW and red for the Honda."
The crash was so violent that investigators initially had a tough time figuring out which directions the two vehicles were going.
Police say when the SUV struck the car, Peterson was killed on impact. His 29-year-old passenger was transported to the hospital with major injuries to his chest, spine and pelvis.
The two passengers in the black Honda were also transported to the hospital in critical but stable condition. Both of them had back injuries and one had a broken leg.
The driver of the black Honda originally walked away from the crash, but was later transported to the hospital with internal injuries.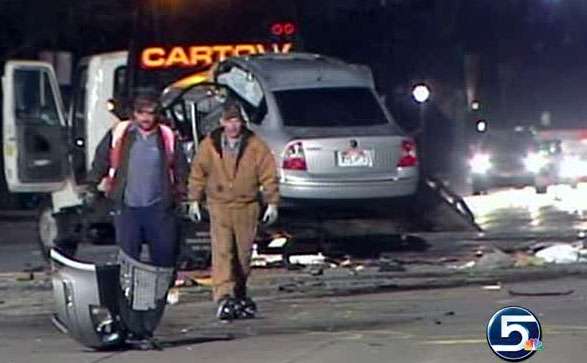 Lt. Brian Purvis said, "Both of the vehicles have suffered severe damage, but none of the occupants had to be extricated. They've all been transported to the hospital."
Police say they're now screening charges against the driver of the Passport with the city prosecutor. They say it's possible he could be charged with a felony DUI.
They also say it doesn't appear weather was a factor: "Road conditions are clean and dry. There's no explanation for the accident until we are able to investigate further," Purvis said.
The intersection was closed for several hours but reopened sometime after 7 a.m.
E-mail: spark@ksl.com
×
Related links
Most recent Utah stories