Estimated read time: 3-4 minutes
This archived news story is available only for your personal, non-commercial use. Information in the story may be outdated or superseded by additional information. Reading or replaying the story in its archived form does not constitute a republication of the story.
SALT LAKE CITY -- A police sting led to the arrests of 20 suspected drug traffickers overnight in a growing part of Salt Lake City.
Police say close to 40 officers were involved in the operation, which took place on 200 South between 200 West and 600 West, just south of the Gateway Mall. The bust began late Thursday night and lasted more than five hours.
Detectives say there is a lot of drug activity there, and with new business development right next to older homeless shelters, police want to make sure everyone feels safe.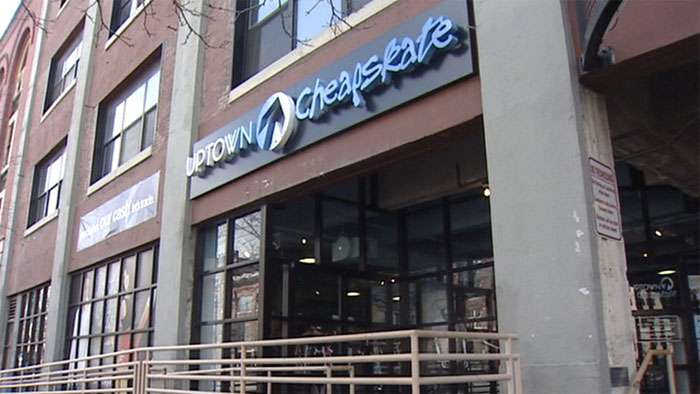 Opening a business is always risky, but Jon Anderson thinks his shop -- which is a sort of secondhand brand-name resell store -- can be a hit. His store, Uptown Cheapskate, sits along 200 South just east of the Gateway Mall in downtown Salt Lake City.
"There's been lots of businesses opening up down here," Anderson said. "I think a lot of people are excited to open up down here."
Business owners in the area say drug deals are common. Anderson saw one just a day ago.
"Police pulled up and put him under arrest. They searched the area and found some stuff on him, then put him in the car and took him away," he said.
That, too, seems to be happening all the time -- which is a good thing. Police officers have been doing their best to clean up the area.
Police say of the 20 arrested in Thursday night's sting, 16 were caught trying to buy cocaine, heroin and other drugs while the other four are accused of selling the drugs. All the suspects were booked into the Salt Lake County Jail.
Detective Dennis McGowan of the Salt Lake City Police Department said, "We do it periodically, changing the dates and frequencies of these types of events to keep the drug trade -- dealers and buyers -- off balance."
---
Thursday night, 16 of the 20 people arrested were buyers looking for cocaine, heroin and other drugs.
---
Police say most of the people arrested are regular sellers and buyers they've dealt with before.
"It does seem to be the local people," McGowan said. "We see the same faces all the time."
Anderson says when he first moved here to work about a year ago, he was even scared to go in the back alley at night.
"Lots of people doing drugs back there, there were lots of needles found back there," he said.
But in the past year, he's noticed a big difference: fewer drug deals, making him feel safer. He thinks drug busts like the big one Thursday night will eventually bring in more businesses.
"The fact police are cleaning this place up ... is just an awesome thing they're doing for us," Anderson said.
He believes police are serious about cleaning it up after a detective visited his store.
"He said, 'I want you and your customers to feel safe. Here's my personal cell phone number. If you ever have any trouble or see anything suspicious at all, you give me a call and I'll be down here as soon as I can,'" Anderson said.
Police say they'll continue to do these types of operations so people who come to this area will feel safe being here.
E-mail: acabrero@ksl.com
×
Related stories
Most recent Utah stories