Estimated read time: 2-3 minutes
This archived news story is available only for your personal, non-commercial use. Information in the story may be outdated or superseded by additional information. Reading or replaying the story in its archived form does not constitute a republication of the story.
John Daley ReportingStudents at Hunter High School endured a somber day. They are grappling with the death of a classmate who, on his first day of high school yesterday, was struck and killed by a car as he was on his way home.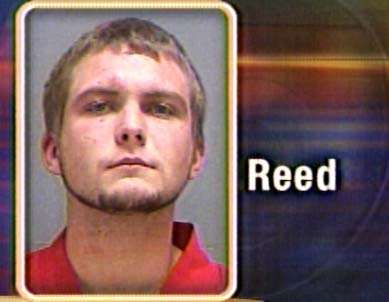 Late this afternoon police released the victim's name, Gregorio Rodriguez. The fifteen-year-old was a sophomore at Hunter High. Rodriguez was talking with two friends while on his bike on 5600 West when he was hit by the car. He died on the scene.
Police say the driver took off and crashed his car in a nearby neighborhood, where he was soon arrested. At Hunter High School today eight counselors were on hand to help students and staff, bewildered by what had happened.
Maile Loo, Principal, Hunter High School: "That was mainly the question. They couldn't figure out why it happened on the first day of school. It's like why him? That's what his friends were wondering, why him?"
Police say they are charging Jeremy Ryan Reed, who graduated from Hunter High a few years back, with automobile homicide. They say he was so intoxicated they could not book him last night. Witnesses who saw him leave the car after the crash have a similar description.
Scyler Smith, Witness: "He seemed drunk. You could tell, he stumbled as he was running."
Police say Reed is refusing to talk to them and has asked for an attorney, so they are still unsure of a possible motive or even if Reed knew the victim. The AP reports Reed has previous convictions for intoxication, lewdness and criminal mischief.
At Hunter High they're planning a couple of ways to remember Gregorio Rodriguez, including possibly some kind of memorial at the scene of the accident, and tomorrow students will begin raising money to help his family pay for funeral services.
×
Most recent Utah stories