TAYLORSVILLE — Police are searching for a "brazen" burglar who they say spent two hours in a Taylorsville couple's home trying on clothes, going through the fridge and eventually stealing their car.
The couple left their home near 1500 West and 4200 South at around 2 p.m. on Nov. 3 to run some errands, according to Unified Police Department Lt. Brian Lohrke. When the wife returned about four hours later, she found their belongings out of place. She called her husband who immediately came home and checked the home security footage.
The footage showed a man in his 30s who had entered the house by reaching through the doggy door and undoing the deadbolt about two hours before the woman came back.
Instead of quickly combing the home, however, the man tried on clothes, opened the fridge and went through the couple's belongings.
He was still there when the woman returned two hours later, but jumped out a second-story window and stole the woman's car in the driveway.
"Typical burglars will be in and out very quick with the fear of being caught. This one was a little different," Lohrke said.
The burglar left with some clothing and jewelry, and the couple's car is still missing. Police are asking for the public's help to find the green 2004 Honda Element with Utah license plate Z454US.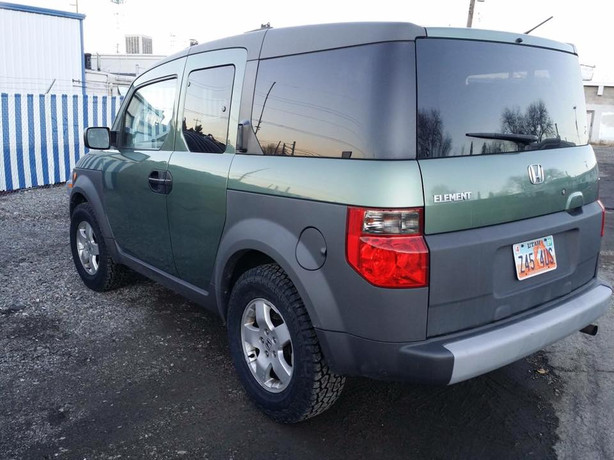 The burglar is a Caucasian male in his 30s with short hair and tattoos on his neck and arms. He is about 5 feet 9 inches, 175 pounds and medium build. He was wearing a baseball cap with white letters spelling "Costa," according to Lohrke.
"We are urging people to get (security systems) up in their homes right now," Lohrke said. "Make sure it's angled in a right direction towards the entry points of your house. Make sure your house is illuminated. That's something we always stress."
Anyone with any information regarding the incident can contact the Unified Police Department at 801-743-7000.
Contributing: Peter Samore
Photos

0 Pending Comments
Sorry, we are not accepting new comments on this story, but if you have more to contribute please email
newstip@ksl.com
Showing of 27 comments
Sorry, we are not accepting new comments on this story, but if you have more to contribute please email
newstip@ksl.com