MORONI, Sanpete County — An animal activist group sneaked into a Utah turkey farm and documented deplorable conditions, claiming the farm was housing diseased birds.
Direct Action Everywhere is taking aim at a farm that supplies turkeys for Norbest. The plant, located at 306 W. 300 South in Moroni, provides 5 million turkeys to 34 states and 26 countries.
The video, shot over a nine-month period in 2017, shows the turkeys living in deplorable conditions at a nearby farm that supplies birds to Norbest.
"It just looked like (the turkeys) were dead," said Paul Picklesimer, an activist with Direct Action Everywhere. "I thought they were dead and decaying and covered in blood. Their eyes were pecked out."
The group of nearly a dozen activists sneaked into the farm without permission and documented the conditions. They claim to have uncovered rotting, diseased birds eating one another alive.
"When we walked in, the turkeys scattered," Picklesimer said. "That revealed all the turkeys who could not walk, all the turkeys who were injured, dead or dying."
Norbest CEO Matthew Cook said the images from inside the barns were disturbing.
"It's disappointing, incredibly disappointing, but this is one grower who failed," Cook said.
He said the issues are isolated to just one of their 32 contracted farmers. Cook claims they had already been investigating the incident before the group released their findings.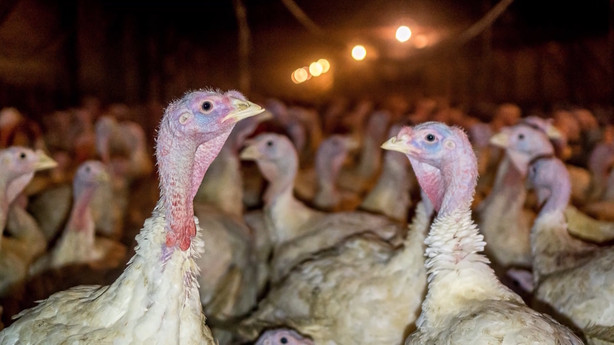 "We actually had given the grower notice that there were corrective actions that needed to take place," he said.
On Nov. 10, all birds were removed from those barns and the company officially suspended the contract with this grower, Cook said, adding that the sick birds are being treated and the terminally ill ones were euthanized.
The company is also denying the group's claims of the birds having certain health issues.
"The video said our turkeys have hepatitis. That is not true," Cook said.
To prevent something like this from happening again, Cook said the company is going through their policies and procedures with a fine-toothed comb.
"It is my goal to ensure this is never repeated," he said.
Editor's note: An early version of this article said Direct Action Everywhere went to the farm undercover, and that the farm was located at 306 W. 300 South. This article has been corrected to reflect that the group sneaked in without permission, and that the farm was located at 306 W. 300 North.
0 Pending Comments
Sorry, we are not accepting new comments on this story, but if you have more to contribute please email
newstip@ksl.com
Showing of 112 comments
Sorry, we are not accepting new comments on this story, but if you have more to contribute please email
newstip@ksl.com