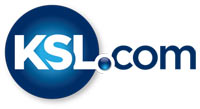 Wednesday's Child: 'My heart has been broken, burned and shattered'
September 13, 2017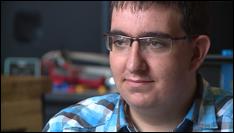 SALT LAKE CITY — Lorenzo is an 18-year-old with his sights set on college.
"This is the big robotics lab where they test robots," said Lorenzo as he toured the University of Utah campus.
His dreams are big. Lorenzo wants to become a mechanical engineer.
"Ever since I was little I would disassemble my toys trying to figure out how they would work," he said.
Lorenzo is planning for his future despite his difficult past.
"March 1, 2007, is when my mom died," he said. "I didn't have anyone to talk to and I was scared out of my mind. I didn't know what was going to happen."
He's spent years in foster care — years full of loneliness and disappointment.
"Let's just say I'm pretty resilient," he said. "It takes a lot to even get me irritated."
The one thing that hurts the most for Lorenzo is still not having a family of his own.
"My heart has been broken, burned and shattered several times," he said.
This isn't the first time KSL has talked to Lorenzo. Back in April of 2015, he was featured as a Wednesday's Child.
"I want to be in a family that can be loving," he said then.
Lorenzo is still in foster care, and so he's willing to try again.
"It wouldn't hurt to try again," he said. "I just hope and pray something happens."
Lorenzo knows he's legally an adult now.
"You can get a job and you can vote, but there is still so much life experience that needs to be learned," he said. "It may just be a piece of paper, but to me, it's a whole lot more than that."
Lorenzo is hoping for guidance and hoping his family is out there.
"Hope is all I have left," he said.
To learn more about Lorenzo or the many other children living in the Utah foster care system, contact The Utah Adoption Exchange at 801-265-0444.