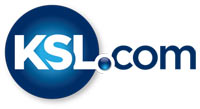 Pregnant or plan to be? Why you need an OB-GYN for prenatal care (now)
August 17, 2017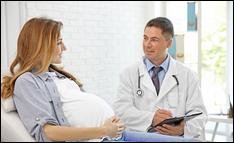 There is nothing quite like welcoming a healthy new baby to the world. It's an exciting, life-changing experience many women and couples look forward to with anticipation and, perhaps, some trepidation. Sure, women have babies every day, but complications in pregnancy are common, and even when things go smoothly, there's still a lot to know and be aware of to carry and deliver a healthy baby.
If a woman is pregnant or plans to become pregnant, finding and regularly visiting an OB-GYN for prenatal (before birth/during or related to pregnancy) care is the best way to ensure her safety and the safety and health of her baby.
What's an OB-GYN?
OB-GYN stands for obstetrician/gynecologist. Obstetricians care for women during their pregnancies, deliveries and postpartum, or after the baby is born. Gynecologists specialize in women's reproductive health, while an OB-GYN is someone trained to do both.
When should a woman visit an OB-GYN?
After a woman finds out she's pregnant, right? Not quite. Dr. Nathan Bertoldo, an OB-GYN with Cache Valley Medical Group said pregnancy and the development of the baby usually start before a person actually knows she's pregnant. "By then," he said, "organ development has already occurred, and you're already behind the eight ball if you're wanting to address (healthy development)."
If possible, Bertoldo recommends a preconception visit to an OB-GYN so the prospective mother can talk with a trained physician about her medical history, start taking prenatal vitamins and make plans so her anticipated pregnancy can go more smoothly. Already pregnant? Schedule a visit to an OB-GYN right away.
Why visit an OB-GYN?
Regular, consistent medical check-ups
According to the U.S. Department of Health and Human Services, regular check-ups during pregnancy help keep a woman and her baby healthy and can spot and prevent problems during delivery. At a woman's first visit to an OB-GYN, the doctor will perform a full physical, run blood tests, calculate her due date and perform pelvic and cervical exams to check the uterus — all crucial to determining the health of a pregnancy.
During follow-up visits throughout pregnancy, OB-GYN's will monitor the mother's blood pressure and weight, check the baby's heart rate, measure the mother's abdomen to check the baby's growth and perform routine tests for anemia and other disorders. Bertoldo said these regular visits are crucial to the health of the mother and baby, and to help women understand the important milestones within each pregnancy.
"Too many times, I've encountered women who've only had one visit to get their ultrasound, and then when I see them again, it's in the delivery room, and they've got high blood pressure and the baby's got a low birth weight or not growing correctly," said Bertoldo.
Regular visits to an OB-GYN throughout pregnancy are the best way to ensure a healthy pregnancy and delivery.
Monitor high-risk pregnancies
Some factors may increase problems or the chance of complications during pregnancy, such as age, weight, problems in previous pregnancies, health conditions or pregnancy with twins or multiples. These women especially need an OB-GYN for prenatal care and may require more visits or specialized care.
Testing/screening
OB-GYN's offer other tests and screenings, detecting signs of possible health problems in a mother or baby. They will provide ultrasounds to confirm the age of the fetus, check for proper growth and look for signs of problems with the baby's organs and body systems.
An OB-GYN may also recommend other tests and screenings for gestational diabetes, Down syndrome, cystic fibrosis or spina bifida. Not only can these tests offer peace of mind, Bertoldo said the testing "helps providers — pediatrician, OB-GYN — know that we're dealing with a pregnancy that's a little different." He said screenings and tests may prompt more ultrasounds to monitor development.
Trained and prepared if things go wrong
"The regular pregnancy doesn't have any problems that arise," said Bertoldo, "but when they do, you want a physician having regular contact with the patient so (problems) can be identified quickly and addressed." Bertoldo said OB-GYN's are trained physicians who offer the full gamut of services, so if an emergency arises during pregnancy or delivery, they're there to do whatever is needed to deliver a baby safely, prevent any long-term damage to the newborn, and in some cases, save the life of a mother.
Postpartum care
Care from an OB-GYN does not end when a baby is delivered. Bertoldo said having regular contact with a trained physician before and after delivery is important, especially if a woman had any kind of surgery. The OB-GYN will check to make sure a mother is healing well and also monitor and treat postpartum depression, a common and severe form of clinical depression related to pregnancy and childbirth.
Pregnant or thinking about becoming pregnant? To find a trained and experienced OBGYN near you, visit MountainStar Medical Group to ensure a successful, healthy pregnancy.