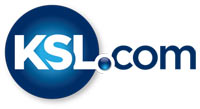 Utah ranks as 11th safest state nationwide, website says
June 17, 2014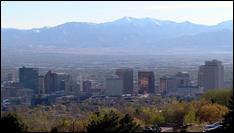 SALT LAKE CITY — In an analysis of the safest states to live in, Utah is No. 11, according to the WalletHub personal finance website.
In observance of June as National Safety Month, WalletHub looked at financial, driving, workplace, home and community safety along with natural disasters to find the safest states.
Massachusetts ranked as the safest state to live in with New Hampshire, Minnesota, Hawaii and the District of Columbia filling out the rest of the top five safest states.
"We want to help people make an educated decision about the safety conditions of each state," as many families move during the summer and couples are wed, said WalletHub CEO Odysseas Papadimitriou.
Overall, Papadimitriou said, Utah does very well.
Utah's strengths are in workplace safety where it came in second place, and ranked as the third safest state in driving safety. Utah is the fourth safest state when it comes to natural disasters and ranked No. 12 overall for financial safety.
"However, the one area that Utah needs to work on is its own crime statistics because on that front, actually in some areas it's really bad," Papadimitriou said.
Utah is ranked 28th out of 50 in the home and community safety ranking. That ranking includes factors such as bullying in schools, theft, assaults and murders.
Utah ranked 37th out of 51 states, including the District of Columbia, for total law enforcement employees per capita, ranked 11th safest for murder and non-negligent manslaughter per capita, and 22nd safest for forcible rape per capita based on the number of arrests.
Utah ranked 12th safest for assaults per capita, 47th for theft per capita and 32nd safest for sex offenders per capita.
Utah's incarceration rate came in at No. 6 overall, meaning fewer people per capita are incarcerated in the Beehive State than in most other states. Drug abuse per capita was 33rd safest based on arrests, and suicide rate per capita ranks Utah at No. 40. The bullying incident rate ranks Utah at No. 24.
"The crime category needs work from local officials," Papadimitrious said. "(The state needs) significant work because it's below average."
Salt Lake police detective Greg Wilking lamented Utah's low rank in some areas.
"I think for as good as this state is, we have some room for improvement," Wilking said. "I can see that with the numbers. We do have room for improvement."
But he said there are many factors that go into the home and community ranking numbers.
"The suicide rate has a lot to do with the mental health factors in the state, but is that a law enforcement thing?" he said.
He said social factors also contribute to areas of drug abuse, suicide and even forcible rape.
"I think a lot of it is our incarceration rate," he said. "If that was higher, it would maybe bring down some of those other numbers."
As a whole, Papadimitriou said the data results were very surprising.
"We thought that the differences from state to state would be marginal," he said. "What we concluded was that there are significant differences from state to state."
For example, North Dakota had 14 times more fatal occupational injuries than the safest state, which is Massachusetts.
"We're not talking about a 5 to 10 percent difference," Papadimitriou said. "We're talking about 400 percent and 1,000 percent type of differences."
"That says it's really important that we take this metric into consideration when moving because the difference between states can be drastic."
Within Utah, the City Crime Ranking by CQ Press ranks U.S. cities based on murder, rape, robbery, and assault rates for metropolitan areas.
Orem came in as the safest Utah city, ranked 24th nationally. Provo followed ranked at No. 43, with St. George at 81st, Sandy at 97th and West Jordan at 98th.
Salt Lake City ranked No. 362.
Nicole Paulson lives with her husband and four children in Orem. She said she's grateful to have lived there for the past 10 years.
"I feel very fortunate to live here because I think it is nice to have a place where you feel, that is for the most part, safe," Paulson said.
"I do feel like it's safer than other places. I worry less than I would somewhere else."