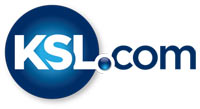 Utah unemployment drops to 5.4%
October 18, 2012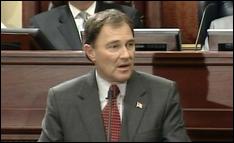 SALT LAKE CITY — Utah's unemployment rate dropped to 5.4 percent in September, down from 5.8 percent in August according to statistics released by the Bureau of Labor Statistics on Thursday.
The release bolstered the mood among investors and politicians alike, the latter of whom are eager to claim credit for economic recovery.
By comparison, U.S. unemployment fell to 7.8 percent in September, down from 8.1 percent in August. That translates to 12,088,000 people without a job. Unemployment peaked nationally at 10 percent. The unemployment rate measures people who have searched for jobs in the last four weeks, while millions of other out-of-work Americans aren't included.
Utah and Hawaii registered the most significant declines over the last month, dropping .2 percent each. The remaining 41 states and the District of Columbia posted jobless rates that were not measurably different from those of a month earlier.
Thursday morning, Utah Governor Gary Herbert credited the state's business-friendly environment and a diverse economy for the decline.
"The good news is that every sector of Utah's economy is growing again. We happen to be the 6th or 7th most diverse economy in the nation," Governor Herbert said Thursday.
"Construction is the last to recover. It's the first to be hurt, and now it's stabilizing. Real estate prices, housing prices, [and] more permits now than 12 months ago," Herbert said.
Even though this is good news, Gov. Herbert says he is still conscious of the 5.4 percent who are still unemployed.
"We won't rest until everyone who needs a job who wants a job, can find a job," Herbert said.