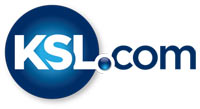 Utahn's bright idea making streets safer for cyclists
November 15, 2011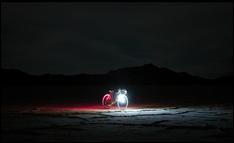 SALT LAKE CITY — Brandon Smith says the idea first came to him when he was almost hit by a car at night. After hearing about so many other bicycle crashes, he wanted to do something to keep himself, and others, safe.
Even from a block or two away, you can see Smith riding his bicycle. The trick? He uses LED lights.
"These are the brightest lights I've seen," Brandon said. "It gives cyclists that added edge for a car noticing them from a far distance."
He designed the LED by LITE after a car almost hit him on a dark street one night. The first time he took them out for a ride, drivers noticed.
"I went for a ride around town just for fun, and I was stopped by two cars. They literally pulled me over and said, 'Hey, where do I get those?'" Brandon recalled.
That was his "ah-ha moment." He realized other bicyclists want to be as safe, and as seen, as he was.
"At the time, there was nothing on the Internet like this," Brandon said. "So we developed everything on our own, completely outside the industry."
Depending on the light package, you get 24 or 48 LED lights. They go on the forks of your front and rear tire.
There's also a wireless controller that straps to your handlebars so you can control the lights to blink like a cars does, depending on if you're turning right or left. There is also a slow, pulsating option, making riding at night even safer.
"You're always worrying and wondering. You look behind you, and you try to be cautious and defensive," said Rick Smith, Brandon Smith's father.
The team also developed backpack lights, showing LED lights can be used for almost anything.
"We've been contacted by wheelchair companies, baby strollers; we've even had people with Harley Davidsons say they'd like to put them on their bikes to be more visible as well," Rick said.
It's all because, as Brandon found out, being visible at night is the key to being safe. "All we can do is look out for ourselves and hope others around us are noticing what we are doing," he said.
Brandon says his company is so new his lights won't be ready to be shipped until February. If you're interested in seeing more about his product, CLICK HERE to visit the website.
Email: acabrero@ksl.com