Estimated read time: 2-3 minutes
This archived news story is available only for your personal, non-commercial use. Information in the story may be outdated or superseded by additional information. Reading or replaying the story in its archived form does not constitute a republication of the story.
SALT LAKE CITY -- Every day, there are homeless veterans waiting to get into temporary housing programs. One man was kicked out of a program because of an identity mix up, and there were plenty of others waiting to fill his space.
"Pack up and leave." That's what the Utah Department of Veteran Affairs told Ricardo Brea.
---
There are approximately 50 homeless veterans waiting to get into one of the 164 temporary housing units in Salt Lake City. -Dept. of Veteran Affairs
---
"I'm just numb because I cannot believe this is happening. This is unimaginable for the VA to do this to a veteran," Brea says.
He had been living at the Freedom Landing apartments for eight months.
On March 2, Brea was arrested for felony drug distribution. In jail, immigration service's mixed up his identity with someone else. He was held eight days until they realized their mistake.
At Freedom Landing, if you're gone for a week without notice you're out of the program.
"If a veteran just disappears or leaves, then we usually discharge them within 24 hours," says Al Hernandez, homeless supervisor for the Utah Department of Veterans Affairs.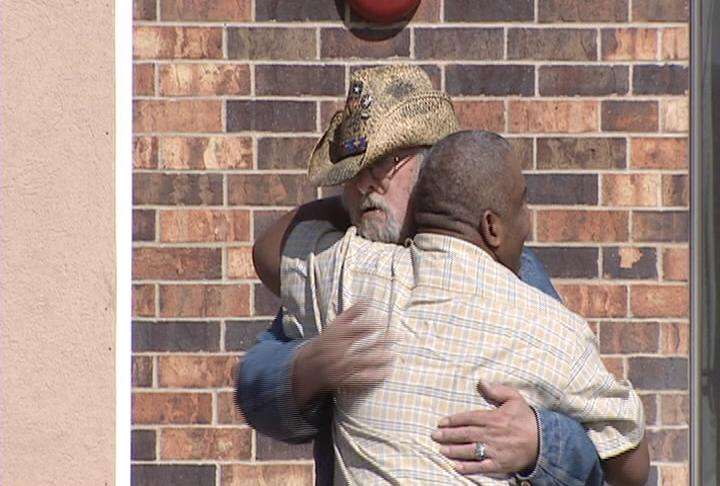 That's because there's a tremendous backlog of people wanting one of the 164 units made available by the Salt Lake City Housing Authority.
These transition programs allow veterans 24 months of VA-funded housing. Vets learn life and job skills, and also get mental health support.
"On any given day, 50 veterans are waiting to get into a program like this," Hernandez says. "And while they're waiting, they're in the shelter, they're staying with family, they're staying with friends."
Now, Brea doesn't have a place to live. He says he just wants another chance, as do other vets he knows.
"We've been through the process. We've been through prison. We've been through jail. You have guys in here with felonies, all kinds of problems, but we're here to straighten ourselves out," Brea says.
The VA understands. It says no veteran is forgotten. Officials say they'll give Brea as many chances he needs.
"This isn't just a one-time shot and you blew it; now you're done. I mean, we have veterans who've been through our programs five, six, seven times. We keep working with them," Hernandez says.
Now, Brea will be put back on a waiting list to get into another program. Until then, he'll have to find his own shelter.
E-mail: ngonzales@ksl.com
×
Related links
Most recent Utah stories