This archived news story is available only for your personal, non-commercial use. Information in the story may be outdated or superseded by additional information. Reading or replaying the story in its archived form does not constitute a republication of the story.
SALT LAKE COUNTY -- What's going on with the Jordan River? We're having a lousy snow year in Northern Utah, and the primary snowmelt season hasn't begun. Yet the river is running fast and furious, at least in places.
Are some people wasting water? Some would look at it that way. The water running down the river is controlled by people, yet no one is using it. But others would say it's a legitimate way to protect property rights.
It's a highly unusual situation and, whether it's a waste or not, it's mandated by law. The Jordan River is flowing at about 23 million gallons an hour; that's the equivalent of more than a thousand fire hoses operating all at once, for months on end.
Jeff Bryant, the water supply manager for the Jordan Valley Water Conservancy District, says, "You hate to see water go downstream and not be used."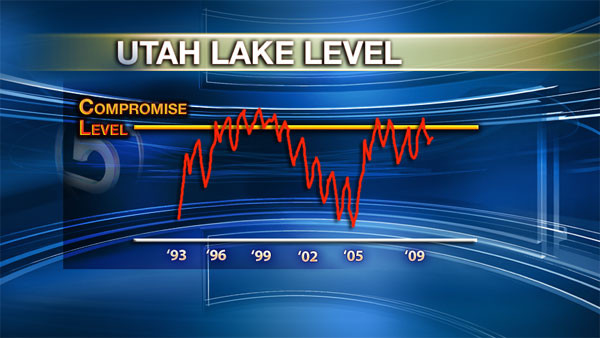 It's a highly unusual situation brought on by a wet year last year. The Jordan River flow comes from gates at the north end of Utah Lake. The lake started this year much higher than usual. When it's high, property owners around the lake start to complain and they have a legal right to do so.
Greg Lewis, Deputy Water Commissioner for Utah Lake, says, "they're instantly down here wondering how come we don't have the gates open and why the lake's not getting lowered."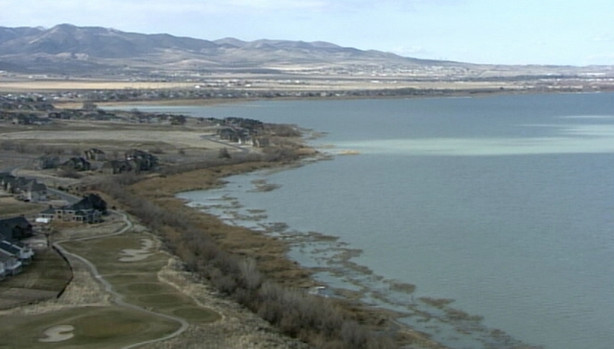 The legal arrangements stem from a court battle in the 1980s. Farmers downstream on the Jordan River wanted maximum water storage in Utah Lake for irrigation later in the year. Farmers on the lake shore wanted lower lake levels.
Lewis explains, "If it gets up there, they lose acreage and lose profit."
The court ruling set a limit: If the lake rises 4,489 feet above sea level, the gates must open.
Lewis says, "It's a compromise level that the water users and the landowners have agreed on."
The lake has pushed above the compromise nine of the last 17 years. But it's extremely unusual this early in the year. Bryant says, "This year about two months earlier than last year."
The problem is, this time of year there's no irrigation going on, so the water just goes to the Great Salt Lake.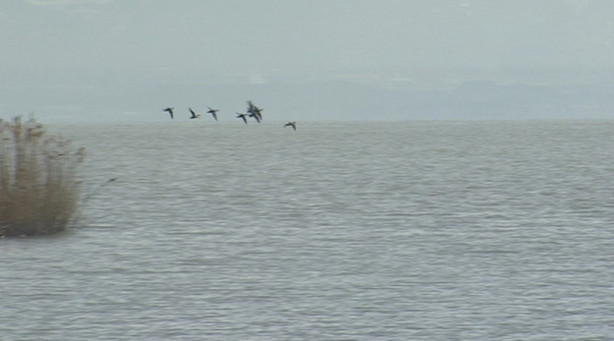 "You know there's the landowners that have their issues," Bryant says. "And it's just probably one of those things that has to happen."
On the positive side, the extra flows will provide more water to the Great Salt Lake and its nearby marshes. Presumably, that's a benefit to birds and other wildlife, and to those who enjoy them.
E-mail: hollenhorst@ksl.com
×
Related Links